TRS leader and academician Vallabhaneni Srinivasa Rao brutally murdered in Sanath Nagar
TRS leader and prominent academician Vallabhaneni Srinivasa Rao was brutally murdered on Thursday morning
He was found near Sanath Nagar bus stop amidst huge boulders
Police suspect he was murdered by smashing boulders on his head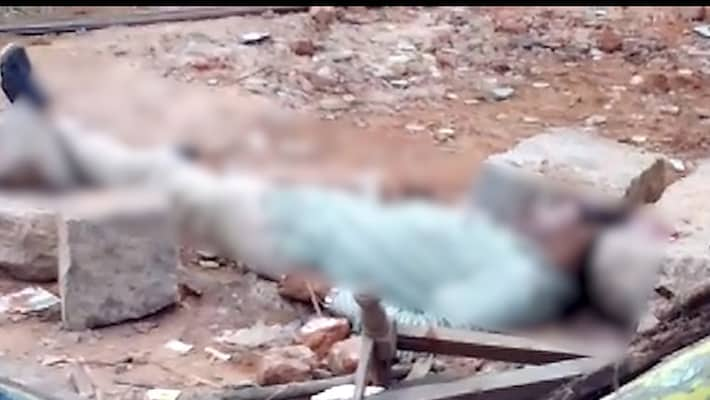 Telangana Rashtra Samithi leader and prominent Educationalist Vallabhaneni Srinivasa Rao was found brutally murdered in Sanath Nagar in the wee hours of Thursday. Morning walkers informed the police about the body found amidst a few boulders near a bus shelter.
According to police sources, a few liquor bottles were found lying near the body. The injuries on the head suggest that he was killed using the boulders. Police team along with CLUES and a dog squad reached the spot and are investigating the murder.
Srinivasa Rao was a diehard fan of KCR and he was in limelight for putting up flexis of KCR in Bobbili in Vijayanagar district. He was an academician working for change in education system and had been fighting for justice in court. He was also running the VCR Charitable Trust.
He was having differences with the local TRS leaders for quite some time. Police are investigating the murder along that angle.
Srinivasa Rao was a native of Godavari district settled in Hyderabad a long time ago and had been working for TRS since the Telangana movement days.
Last Updated Mar 31, 2018, 6:43 PM IST