Telangana crime rates soaring
Criticism has become rampant with the involvement of TRS leaders in many crimes in the state
With the influx of other party leaders and their followers, the party lost control at the grass root levels of administration
A TRS youth leader in Boduppal married a second time leaving his wife of four years for giving birth to a daughter
The leaked video of his harassment of his wife has gone viral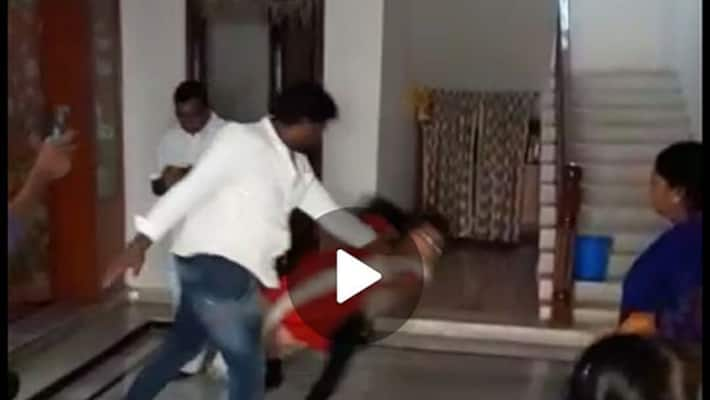 The new state of Telangana is allegedly suffering under TRS (Telangana Rashtra Samithi). Many TRS leaders have been involved in many unlawful activities under the guise of power.
The reason for this is the lack of administration at the grass root levels. TRS in its aim to be called the undisputable power has invited any leader along with their followers to be part of the party. This influx saw miscreants taking advantage of the people in the name of power.
A recent incident in Boduppal brought to light the atrocities committed by the lower administration on the people. A video of a TRS youth leader harassing his wife and throwing her out of the house after getting married to another woman has gone viral.
Padukandla Srinivas Reddy married Sangeetha of Chandanagar four years back. They have a two-year old daughter. Srinivas Reddy and his family have been harassing Sangeetha for extra dowry ever since the daughter was born. He then went behind her back and married another girl.
When Sangeetha questioned about it, he beat her and her family in public and literally threw her out of the house along with their baby daughter.
Sangeetha filed a police complaint in Medipally police and is sitting outside her in-laws house for justice. The video of the whole incident was recorded and posted in social media. The video has gone viral and Srinivas Reddy absconded after this.
Last Updated Mar 31, 2018, 6:56 PM IST