TRS-AIMIM will form new government in 2019 in Telangana: Akbaruddin Owaisi
Akbaruddin Owaisi surprised the Telangana assembly.
During his address he heaped praises on Telangana Chief Minister KCR
He praised KCR for giving prominence to Muslim minorities and assisting the students interested in Civils and Foreign education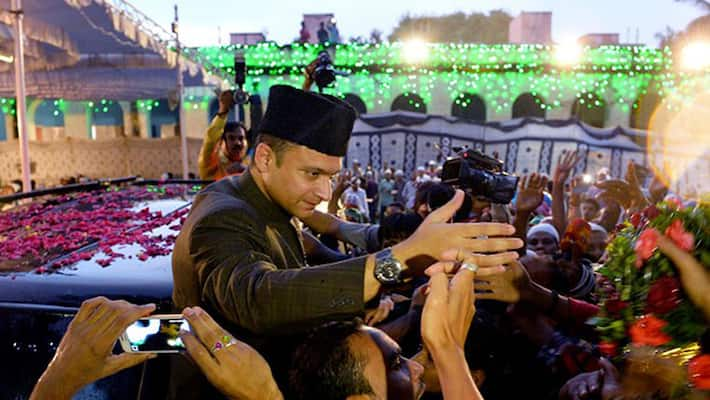 Akbaruddin Owaisi on Wednesday announced that in the 2019 elections, his party the Majlis-e-Ittehad-ul-Muslimeen (MIM) will emerge victorious along with the ruling-TRS party.
Akbaruddin speaking during a debate on minorities' welfare said KCR has done what Congress couldn't do in 70 years of governance. He openly stated that Telangana Rashtra Samithi and Majlis will sweep the polls in 2019 as they have done in the Greater Hyderabad Municipal Corporation elections.
He praised KCR for his welfare schemes for the Muslim children, financial assistance for Muslim students preparing for Civils and for students interested in foreign education. He said KCR released the Rs 4 crores pending welfare funds of Mecca Masjid which was not in the Budget.
He praised KCR for his welfare schemes for the Muslims and also requested KCR to make Urdu as the official language. He asked him to release the pending Rs 239 crores for Muslim students. He also urged the government to release funds for Wakf lands and to handover Wakf lands from different districts to the Wakf Board.  
Last Updated Mar 31, 2018, 6:36 PM IST