TJAC plans to strike against Telangana Government over employment
TJAC to conduct an employment agitation meet on November 30
The next Amarula Sphoorthi Yatra to commence on December 9, 10 in Nalgonda district
Prof. Kodandaram slammed TRS government for its negligent attitude towards the unemployed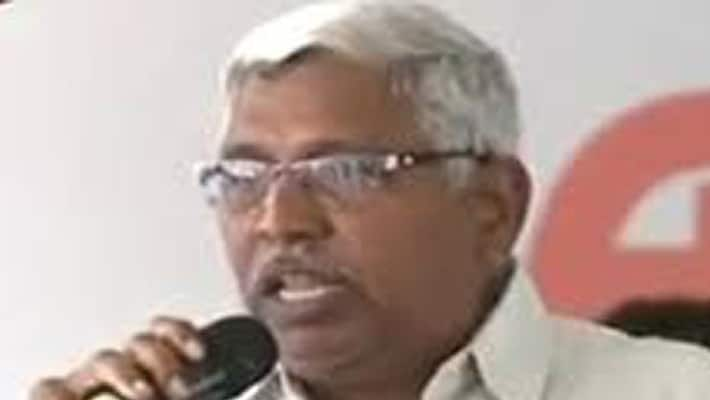 Telangana Joint Action Committee (TJAC) decided on organising the employment agitation meet on November 30. It also proposed to conduct the next Amarula Sphoorthi Yatra on December 9 and 10 at Nalgonda district.
TJAC met at the Nampally JAC office in Hyderabad after which chairman Prof. Kodandaram revealed the decisions of TJAC to the media. He expressed his anguish in not being able to conduct the earlier meet even after a lot of propagation and much expense. Now that they received the court's permission to conduct the meeting, he asked all the JAC members to be ready for the meet.
He called the people not to fight for just livelihood but also for change. This fight is to involve the youth in the construction of the future Telangana.
TJAC demands are:
Not to recruit people on contract or outsourcing jobs in the future
Request to release the employee calendar
To show means of livelihood for agriculture, home and cottage industries
To give unemployed income
He expressed his grief that the government did not take any action even after releasing Group 2 notification a year back, and the results of Group 1 and DSC still pending. He demanded Metro Rail jobs and also employment in shopping complexes be given to resident youth.  
He requested everyone to make the November 30 meet a success and said they were seeking permission of Saroornagar Grounds and will bulletin the dates once it is confirmed.
Kodandaram called for alternative politics and said TJAC is yet to decide if it wants to form a political party or not. He said TJAC will definitely be a platform for alternative politics and selfish politics.
Last Updated Mar 31, 2018, 6:52 PM IST