Revanth Reddy quits TDP, also resigns as MLA
Telangana TDP working president Revanth Reddy resigns as working president

Revanth Reddy now plans to join the main opposition Congress party.

Since Revanth's visit to Delhi speculations were rife that he would be joining Congress.

TDP leader Naidu reportedly had asked to clarify on the rumours.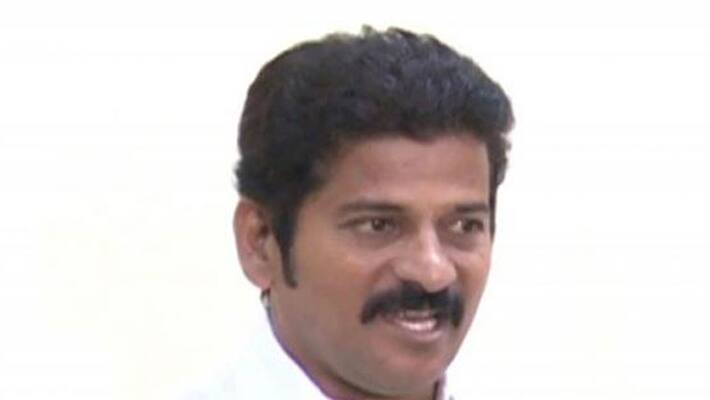 In a move that is bound to have a cascading effect on the Telugu Desam Party in Telangana, its working president Revanth Reddy submitted quit from the party and later even from as MLA. He reportedly sent his resignation to TDP chief and Andhra CM Chandrababu Naidu on Saturday.
Immediately after that Revanth Reddy also resigned as the MLA of Kodangal.
Revanth called on Chandrababu in Hyderabad and submitted his resignation from the primary membership of TDP. In his resignation letter, Revanth said that he still respect Chandrababu Naidu's leadership. Sources claimed that Revanth, who for the last three years has relentlessly been fighting Telangana CM K Chandrasekhar Rao. He was miffed about the fact that TDP was exploring the possibility of a tie-up with TRS (Telangana Rashtra Samithi) in the 2019 General Elections. Revanth was against any sort of alliance with TRS in Telangana.
Revanth's resignation as MLA also has opened a can of worms for TDP.  TDP in AP has never followed political ethics with regard to its defected MLAs. When 21 MLAs from YSRCP (Yuvajana Sramika Rythu Congress Party) defected their party to join TDP, Chandrababu didn't seek their resignation from their MLA position as is followed by all political parties in spite of YSRCP repeatedly challenging him.
Revanth's this move has put Chandrababu and the TDP in a fix.
TDP has considerably weakened in Telangana following the defection of 12 of its legislators to TRS during the last three years. With the resignation of Revanth, there are now only 2 TDP MLAs in the 119-member Telangana Assembly.
Last Updated Mar 31, 2018, 6:32 PM IST