Telangana MP Kavitha visits Mission Bhagiratha site in Argul village
Telangana MP Kavitha visited Argul village to inspect Mission Bhagiratha site
She expressed her satisfaction that the work was proceeding according to schedule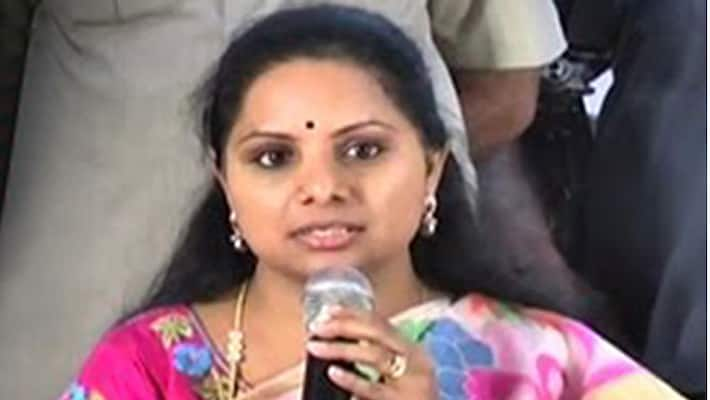 Telangana Nizamabad Constituency MP Kalvakuntla Kavitha visited the site of Mission Bhagiratha in Argul village on Saturday. She expressed her satisfaction at the progress of the works.
Kavitha visited the Mission Bhagiratha pump house, water treatment plant and filter bed works in Argul village. Speaking on the occasion, Kavitha expressed her happiness that the works of the water project are going according to plan.
She said safe drinking water will be supplied to every house in Nizamabad and Kamareddy districts through the Argul water treatment plant.
She expressed her happiness and satisfaction over the way the development works are proceeding in the constituency according to CM K Chandrasekhar Rao's desire.
She specified that TRS (Telangana Rashtra Samithi) government is working according to the desires and needs of the Telangana people.
Last Updated Mar 31, 2018, 7:06 PM IST