TDP steps up its attack on Revanth Reddy
TDP leader Motkupalli Narasimhulu has geared up his attacks against Revanth
Motkupalli said that Revanth is trying to uproot the party in Telangana
Another leader Aravind Kumar Goud has also raised allegations against Revanth Reddy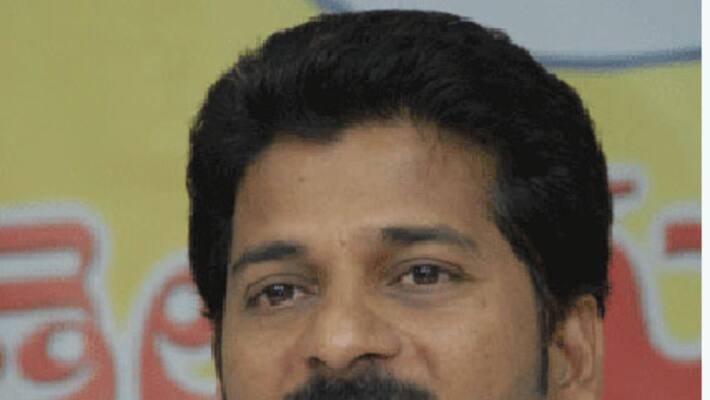 Telugu Desam Party (TDP) working president Revanth Reddy, who has reportedly decided to join the Congress, has been accused of betrayal by his party workers. There are reports that the TDP, on the orders of the high command, is digging up Revanth's history and is trying to besmirch his political image.
As per reports, senior TDP leader Motkupalli Narasimhulu has geared up his attacks on Revanth following orders from party chief and Andhra Pradesh Chief Minister Nara Chandrababu Naidu, who is right now in the USA. Another leader Aravind Kumar Goud has also taken a leaf out of Motkupalli's book and slammed Revanth.
"Revanth was caught with bags of money in the 'Note-for-vote' case and besmirched the image of the party. Chandrababu had high hopes on him and thought that he would take the party to great pomp and glory, but Revath cheated the CM. 12 MLAs, including senior leaders like Errabelli Dayakar Rao, left TDP because of Revanth," Motkupalli said during an interview to a news channel.
"Revanth was the star campaigner in the Greater Hyderabad Municipal Corporation(GHMC) election, but TDP didn't even win one seat, and the vote bank of the party fell from 22 percent to 10 percent after his campaign," Motkupalli said.
The senior leader also alleged Revanth of following blackmail politics. "He followed blackmail politics which drastically effected TDP and is still continuing to do so. He did this for his personal gain, and now the party has lost its credibility."
Motkupalli also alleged that Revanth is trying to uproot the party in Telangana. "He is trying to take the entire MLAs along with him and is trying to uproot TDP in Telangana. He hasn't revealed the reason for meeting Congress vice-president Rahul Gandhi, and neither is he condemning the news. Instead, he is questioning as to what's wrong in meeting him?
"I thought he wouldn't refrain from politburo and the central committee meeting, but he came without any shame. I am asking the leaders not to invite him to the meeting on 24th," Motkupalli said. 
TDP leaders in both Andhra Pradesh and Telangana criticised the leader with AP Deputy CM China Rajappa and Aravind Kumar joining Motkupalli in counter-attacking Revanth Reddy.
Last Updated Mar 31, 2018, 6:35 PM IST