Special Commandos for Ivanka's security arranged at Westin Hotel in Hyderabad
· Donald Trump's daughter Ivanka Trump will be visiting Hyderabad for Global Entrepreneurship Summit
· American security has launched a special satellite to keep an eye on Hyderabad
· The satellite will cast an eagle eye on Ivanka's lodgings Westin Hotel, HCC and Falaknuma Palace
· Special commando posts have been organised in Westin Hotel to interpret satellite images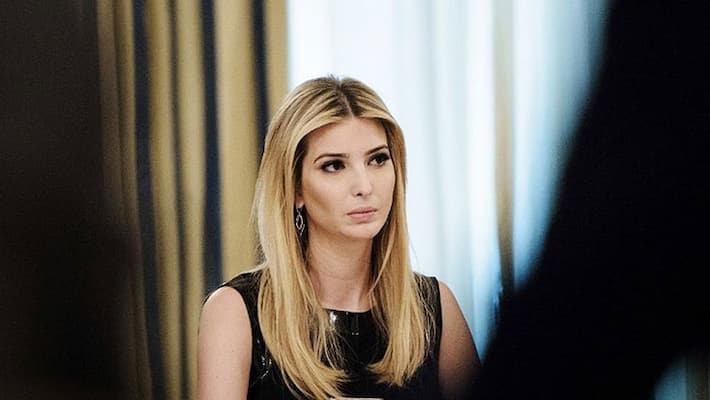 American President Donald Trump's daughter Ivanka Trump will be visiting Hyderabad to attend the Global Entrepreneurship Summit in Hyderabad from November 28 to 30. On the eve of her visit a special satellite has been launched by the security to keep an eagle eye on Hyderabad.
The satellite will cast its eagle eye on Ivanka's lodgings in Westin Hotel, Summit venue in Madhapur HCC and Falaknuma Palace where the grand dinner is hosted.
The satellite's high resolution cameras will send pictures of the places to the commando post where they will be analysed and interpreted. A special commando post has been arranged in Westin Hotel to interpret the images.
Prime Minister Narendra Modi will also be joining Ivanka in the inauguration and so the security has doubled with American Secret Service and Special Protection Group from Modi's security supervising the security arrangements.
The top two and bottom two floors of Ivanka's room floor in Westin Hotel have been taken over by the American security along with the elevators and staircase. Four special vehicles have been brought to Hyderabad by the secret service for Ivanka's travel. All the four vehicles have been secured at a secret place.
The cars are not only mine proof but also capable of resisting atom bomb attacks and it is facilitated with a capacity of waging a small size war. Ivanka's security team took permission from the Indian government to bring in 11 types of weapons like pistols, submachine guns and sniper rifles.   
Last Updated Mar 31, 2018, 6:47 PM IST