TDP founder and actor NTR's son Jayakrishna was sentenced to six months imprisonment in a cheque bounce case.
The court has also imposed a fine on Jayakrishna.
Hyderabad Erramanzil court special magistrate K Ravindra Singh convicted and sentenced Nandamuri Jayakrishna, son of former CM of AP, founder of TDP (Telugu Desam Party) and actor Nandamuri Taraka Ramarao, on Thursday with 6 months jail term and Rs 25 lakh fine in a cheque bounce case.
The cheating case against Jayakrishna was filed in 2015 by the then Ramakrishna theatre parking owner Narsinga Rao. Narsinga Rao took parking place in Ramakrishna theatre on lease for 30 years. However, the lease was cancelled to build multiplex in that place. Jayakrishna had to return the lease security deposit to Narsinga Rao.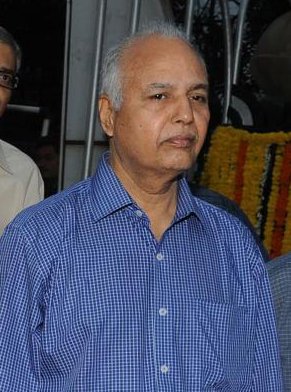 Jayakrishna gave two cheques one of Rs 19 lakhs and the other of Rs 8 lakhs which bounced and Narsinga Rao filed a case against Jayakrishna.
But the sentence has been suspended till October 5 on the request of Jayakrishna's counsel to enable him to file a petition challenging the order.
Last Updated 31, Mar 2018, 6:44 PM IST