No worries for the poor till KCR is alive, says Telangana CM
Telangana CM KCR laid the foundation of Kakatiya Mega Textile Park in Warangal on Sunday
He spoke on the many welfare schemes introduced by the TRS government for the Telangana people
He assured the poor that they need not worry as long as KCR is alive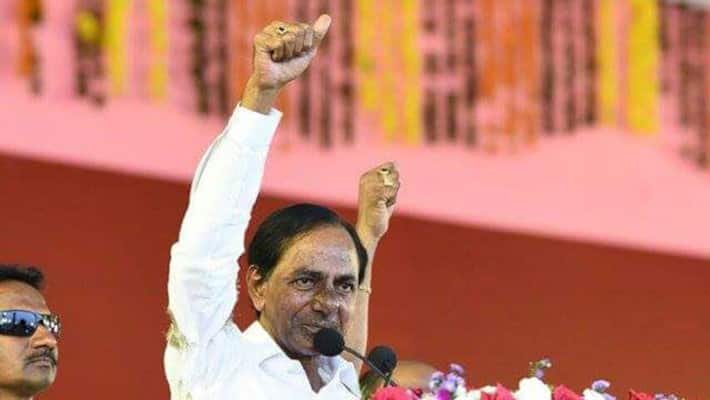 Telangana Chief Minister K Chandrasekhar Rao laid the foundation for the prestigious Kakatiya Mega Textile Park in Warangal on Sunday. This park is a roadmap for development for the weaving community and other related trades in Telangana.
The project will come up on a sprawling campus of 1,190 acres located between Geesukonda and Sangem mandals in Warangal district and will generate 22,000 direct and 44,000 indirect employment to the youth in the first phase.
Addressing the meeting after laying the foundation KCR enlisted the various welfare schemes taken up by his government for the welfare of the poor. He reiterated that most of the 50 welfare schemes implemented by the government were for the poor and assured them that as long as KCR is alive, there's nothing to worry.
"Our government has implemented KCR kits to pregnant women along with Rs 12,000, Kalyana Lakshmi and Shadi Mubarak schemes for poor brides, 504 residential schools have been started for SC, ST, BC and minority children, overseas scholarship to the poor students, farmer cooperation committees for the welfare of the farmers, mobile veterinary hospitals for animals, tax exemption for autos and farming tractors, land regularisation scheme and many other welfare schemes have been implemented by our government for your benefit," said KCR.
 He said that Warangal Textile would be for the benefit of the weavers who migrated to other places and called upon the workers to return to their native villages as the park would provide employment for them.
Last Updated Mar 31, 2018, 7:02 PM IST