Newborn baby kidnapped in Niloufer Hospital found dead
Newborn baby kidnapped in Niloufer Hospital three days before was found dead
The police who investigated the incident traced the woman who kidnapped the child
But tragically the baby died the same day it was kidnapped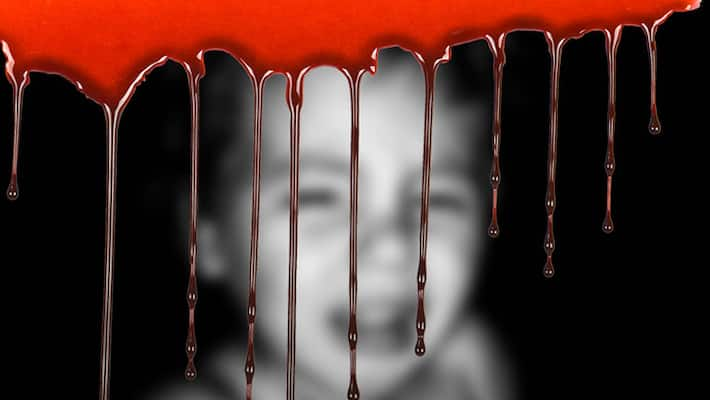 In a heart rendering incident, a newborn baby brought to treatment to the government run Niloufer Hospital in Hyderabad and kidnapped on Sunday, is found dead. The baby died the same day of kidnap due to illness and was buried by the kidnapper.
According to the complaint of the baby's grandmother, she brought the kid for treatment of pneumonia to Niloufer Hospital on Sunday where an unidentified woman helped her with the formalities and the treatment. Afterwards, when the grandmother was leaving the hospital, the woman who was holding the baby in her arms said she can go and have tea.
The old lady thinking her to be hospital staff went for tea and by the time she returned back, both the woman and child were missing. The baby's mother N Nirmala, resident of Uppuguda gave birth to the baby boy in the state-run Petlaburj maternity hospital.
Deputy Commissioner Joel Davis and his team in their investigation of CCTV footages traced the woman who took him to Bandoddipalli village in Nagakurnool district via an auto-rickshaw near the hospital and then by a bus. They arrested the woman K Manjula on Tuesday night at 10:00 near Rajendranagar.
Manjula, who was married to Kumar Goud three year ago is living in Hyderabad Katedan Industrial area. Majula had two miscarriages and concealed the recent miscarriage from her husband. She came to Hyderabad to steal a baby so that she could go back and claim it as hers.
When Nirmala's mother Kalpana took the baby to Niloufer Hospital for treatment, she waited for a chance and kidnapped the child but the child died the same day. She buried the child in Bandoddipalli village.
The deceased child's father is in a shock and the mother, who is still in the Petlaburj Hospital has not been informed of the child's death. Police said the body would be exhumed for autopsy.
Last Updated Mar 31, 2018, 6:55 PM IST