Modi confirms the inauguration of Hyderabad Metro Rail on November 28
The prestigious Hyderabad Metro Rail to be opened to the public on the evening of November 28
PM Modi has officially confirmed inauguration of the Metro Station around 2 to 3 in the afternoon at Miyapur
The Metro Rail maybe opened to the public from evening 5 pm to 6 pm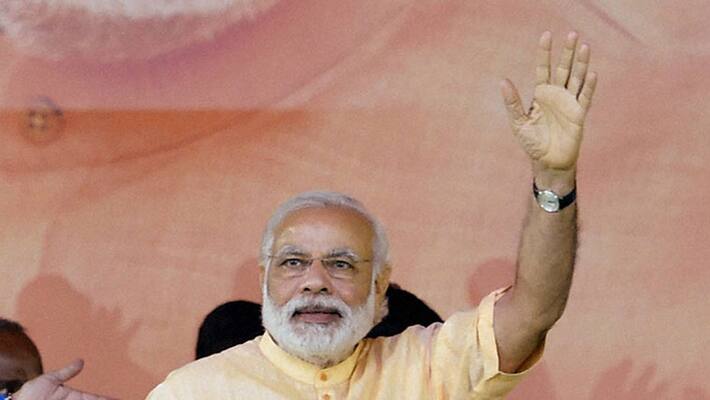 The prestigious Hyderabad Metro Rail will be opened to the public on November 28 after Prime Minister Narendra Modi inaugurates it. The PMO officially confirmed the trip of the PM. Modi will be coming to the city to inaugurate the Global Entrepreneurship Summit from November 28-30.
The official schedule of the PM as informed by the police is that the PM will arrive in Hyderabad Begumpet Airport by a special flight in between 12 noon to 1 pm and from there will directly go to Miyapur.
He will then inaugurate the Metro Station at Miyapur from 2 pm to 3 pm and also the Metro Pylon arranged there. He will then travel to SR Nagar or Ameerpet in the Metro Rail.
If he travels as far as Ameerpet them he will observe the Interchange Station at Ameerpet and return to Miyapur. After speaking at the meeting arranged in Miyapur, he will attend the Global Entrepreneurship Summit at HCC in Madhapur.
The Metro Rail may be opened to public two hours after the PM has inaugurated it. According to unofficial information Metro Rail maybe opened to the public in between 5 pm and 6 pm in the evening of November 28.
Last Updated Mar 31, 2018, 6:31 PM IST