Maoists set Telangana state transport bus on fire
Two buses, one belonging to the Telangana State Road Transport Corporation (TSRTC) was set on fire by Maoists in Chhattisgarh
One person has been reportedly killed on the spot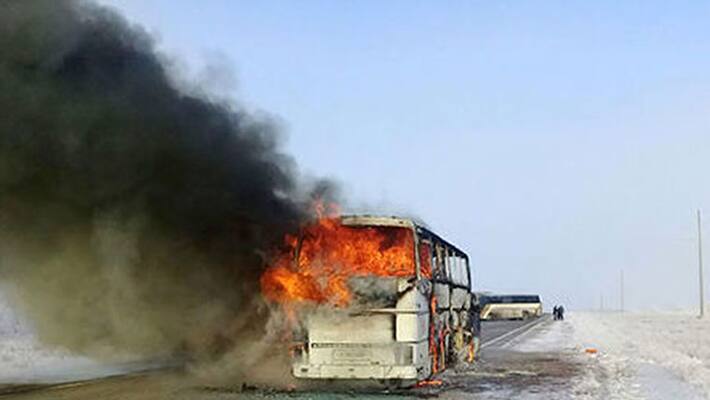 In a gruesome attack, two buses, one belonging to the Telangana State Road Transport Corporation (TSRTC) was set on fire by Maoists in Chattisgarh. The incident occurred in the insurgency-hit Sukma region.
One person has been reportedly killed on the spot. The incident occurred under Dornapal police station limits when the TSRTC bus was on its way to Hyderabad from Jagadalpur.
The Maoists stopped the buses between Peddakudthi and Penta and asked the passengers to alight before setting on fire, police said. Another bus was travelling from Malkangiri (Odisha) to Hyderabad via Sukma.
Besides, naxals also reported to have torched a truck which was passing through the spot during the incident.
This incident comes close on the heels of an encounter in which 10 Maoists were killed in Chhattisgarh last week.
Eyewitnesses say that the rebels killed a person after setting vehicles on fire, but it hasn't been confirmed yet.
Last Updated Apr 4, 2018, 7:11 PM IST