KCR sticks to his guns, says no matter what will contruct new Secretariat at Bison Polo Grounds
KCR plans to build a new Secretariat in spite of receiving flak from opposition
When questioned about his intentions about the new Secretariat, he degrades the constructions of Assembly and Ravindra Bharathi
He targets the early rulers for constructing buildings haphazardly in Hyderabad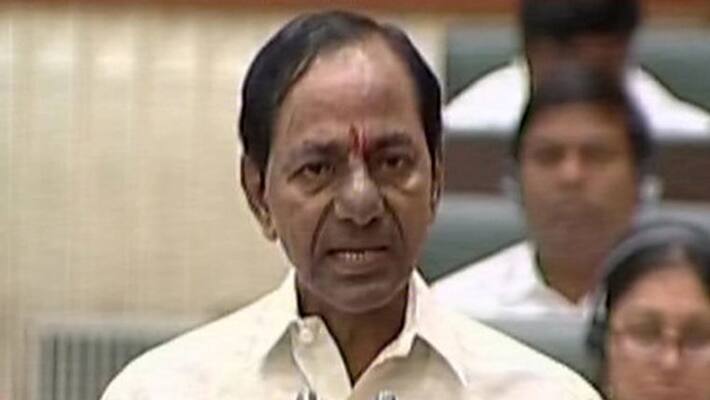 Telangana Chief Minister K Chandrasekhar Rao is known for acting stubborn and it is a common knowledge that once he makes up his mind, he doesn't listen to anyone.
He made up his mind to build a new Secretariat in Bison Polo Grounds in spite of severe opposition. When questioned in Assembly session on Wednesday during the Question Hour on his decision about the proposed new Secretariat, he read out a list of all the buildings in Hyderabad which need to be reconstructed.
In the ongoing Telangana Assembly session, opposition expressed their demands to withdraw proposal about the construction of the new Secretariat and Assembly as it would be wastage of people's money and in turn try to develop and modernise the existing one.
After listening to their arguments KCR responded saying that Secretariat and Assembly are not properly constructed and none of the buildings have permissions. He said this is the worst Secretariat among the 29 states of India. He said for an International Capital like Hyderabad, there need to be an integrated Secretariat Complex, HODs Complex, Legislature Complex and Cultural Complex, in the vicinity of one another.
He pointed out that there were 19 Stadiums in Hyderabad, all not in use. Bison Polo Ground is not a Sports Ground. He said there is no special place for conducting cultural programs and considered Ravindra Bharathi a waste.
Opposition raised the question of spending Rs 500 crores on new constructions when the Telangana government is immersed in debts. Opposition BJP (Bharatiya Janata Party) leader Kishen Reddy questioned about building Secretariat in a sports ground. He questioned as to what is the necessity of building a new Secretariat when the CM himself doesn't step into it.
In spite of severe opposition, KCR is hell-bent on building the new Secretariat Complex once he receives permission from the Union Government.
Last Updated Mar 31, 2018, 6:46 PM IST