Ivanka Trump finally lands in Hyderabad Shamshabad Airport
Months of eager anticipation finally comes to an end with Ivanka Trump landing at Shamshabad Airport
She landed amidst the grand welcome of Hyderabad at 3 am
She went directly to Hotel Trident from where she would be leaving to GES venue in the afternoon.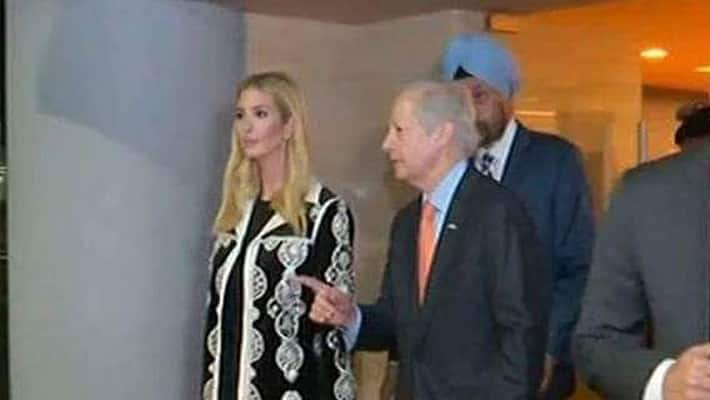 After months of anticipation, US President Donald Trump's advisor and daughter Ivanka Trump landed at the Shamshabad Airport at 3 am to attend the Eighth Global Entrepreneurship Summit 2017 in Hyderabad from November 28-30.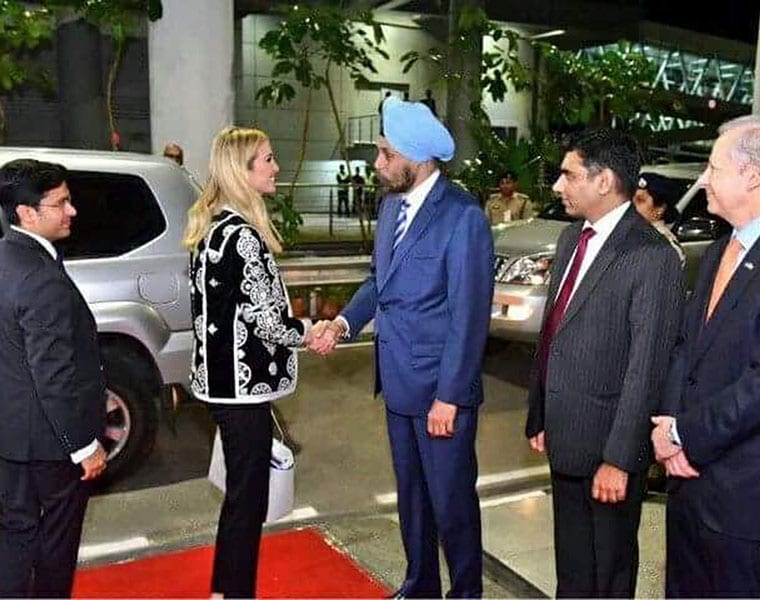 She was received at the airport by US Ambassador to India Kenneth Juster and Telangana State Information Technology secretary Jayesh Ranjan, Additional DGP Anjani Kumar and IGP Shikha Goel.
She directly left for Hotel Trident in Madhapur and checked in at the hotel around 4 am. Ivanka and US officials travelled in three vehicles belonging to US Government and a convoy of 17 vehicles led them from the airport to the hotel.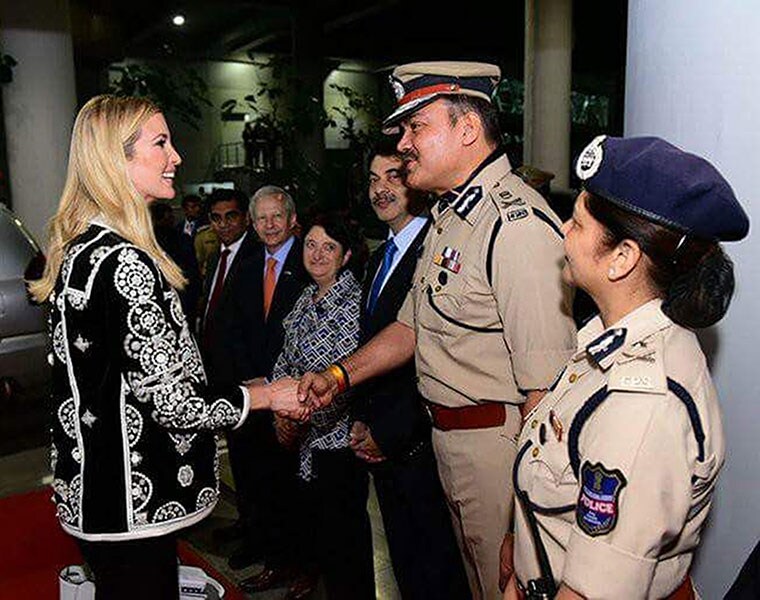 Ivanka seems to have taken care in her dressing as she was seen attired in a different style than her regular one. She wore a black pant with a black shirt on top of which she wore a full-sleeved coat with white colour design. She carried a white colour handbag.
Ivanka will deliver the key note address at the inaugural session along with Prime Minister Narendra Modi in the afternoon of Tuesday. She is also scheduled to speak at another session on Wednesday.
Last Updated Mar 31, 2018, 6:57 PM IST