Hyderabad students protest long school hours, no time for anything else
The students accused the school authorities of running classes from 6.30 am to 6.30 pm
We are deprived of sleep...parents also need to understand, they protested
A school official refuted the allegations and said they conduct classes from 8.30 am to 4.30 pm and the students are given 30 minutes break in between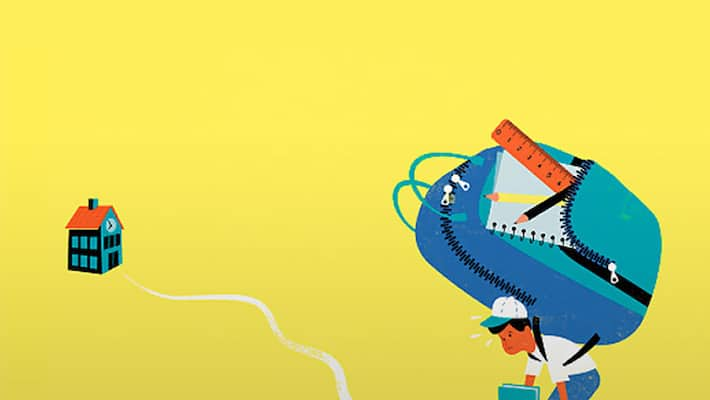 These students have finally had enough of studying for long hours and so they are now protesting about it in front of their school.
A group of students of a private school at Chaitanyapuri held demonstrations on the school premises against what they termed as "long school hours".
The protesting students of high school, who held a sit-in protest on Saturday, accused the school authorities of running classes from 6.30 am to 6.30 pm and raised slogans- 'we want justice'.
"Our school classes are held from 6.30 am to 6.30 pm while in other schools, the classes are conducted from 8 am to 4.30 pm. After school hours, we again go to tuitions and there is homework also," a student is seen saying in a video circulated in media.
"By the time we go to sleep it is around 10.30 pm to 11 pm and again next morning we have to get up at 5.30 am to attend school by 6.30 am. We are deprived of sleep...parents also need to understand," the student said.
Asked on their demands, other protesting students said they wanted immediate change in timings of school classes. City-based child rights NGO 'Balala Hakkula Sangham' accused the school management of subjecting the school children to stress.
The NGO's honorary president Achyuta Rao alleged that the school authorities are violating all the norms and moreover giving heavy homework to students. "The students told us that they are hardly getting any sleep after studying 13 to 14 hours and again their parents are sending them to tuitions," Rao said.
He further said they have brought the matter to the notice of Ranga Reddy District Collector, seeking action against the school for "violating norms". Meanwhile, a school official refuted the allegations and said they conduct classes from 8.30 am to 4.30 pm and the students are given 30 minutes break in between and the students are asked to do the homework within the school timings.
Last Updated Mar 31, 2018, 7:02 PM IST