Hyderabad Metro Rail affect: Huge inflation of house rents and plots
Prices have inflated with the growing demand for houses in and around Hyderabad Metro Rail stations
The prestigious Metro Rail project in Hyderabad is yet to be opened to the public
It would reduce the travel time to more than half with a traffic-free journey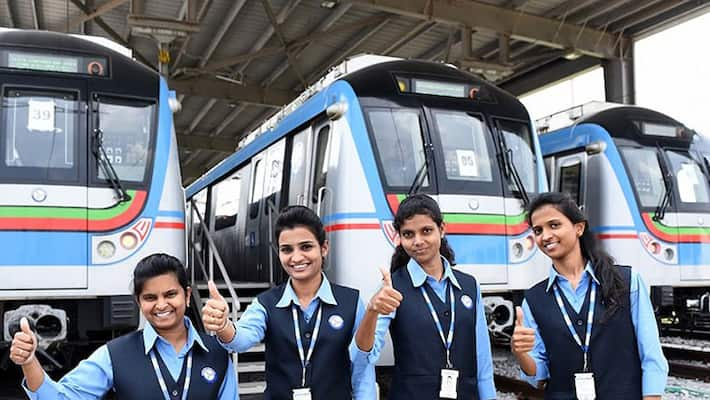 The prestigious Hyderabad Metro Rail is yet to run on tracks but its affect is seen around the city predominantly in the escalating prices of house rents and plots. The grand opening of this celebrated project will be held on November 28 from the hands of Prime Minister Narendra Modi.
The Metro Rail would travel 3 corridors covering 66 stations with 3 interchange stations at Ameerpet, MGBS Station and Parade Grounds Station. In Corridor 1, the Metro Rail would travel from Miyapur to LB Nagar covering a distance of 29.87 km in 45 minutes which usually takes more than 2 hours on any given normal day.
So daily commuters are eagerly waiting for the Metro Rail and to make their travel all the more easier, they are looking around for houses on rent closer to the Metro Stations around Nagole, Uppal and Habsiguda areas. This has drastically increased the house rents with the growing demand.
There is also huge demand for house plots and so the prices of land escalated. HMDA (Hyderabad Metropolitan Development Authority) has 199 acres adjoining the Nagole Metro Station. The price of one square yard a year back was Rs 10,000. After the change in layout, it increased to Rs 17,000. The price was Rs 30,000 four months back has now increased to Rs 45,000 said an HMDA commissioner.
Last Updated Mar 31, 2018, 6:57 PM IST