Cabbie arrested for flashing private parts at passenger
Hyderabad police acts promptly to arrest him
The SHE team of the Hyderabad police was proactive in arresting a Hyderabadi cabbie who sexually assaulted a woman tourist from Kerala in front of her family members. Working in Hyderabad, the woman was on a 3-day tour around the city with her family members who had come visiting her. She had booked a cab with a private travel agency who sent her the driver and a car. 
On the last day of the tour, when the family was planning to catch a train to Kerala after spending some time in the city, the cabbie showed his true colours. The woman was sitting adjacent to the cabbie when he unzipped and flashed his private parts at her. 
Even when she raised an alarm, he did not stop. She asked him to stop the car, which he did after much insistence.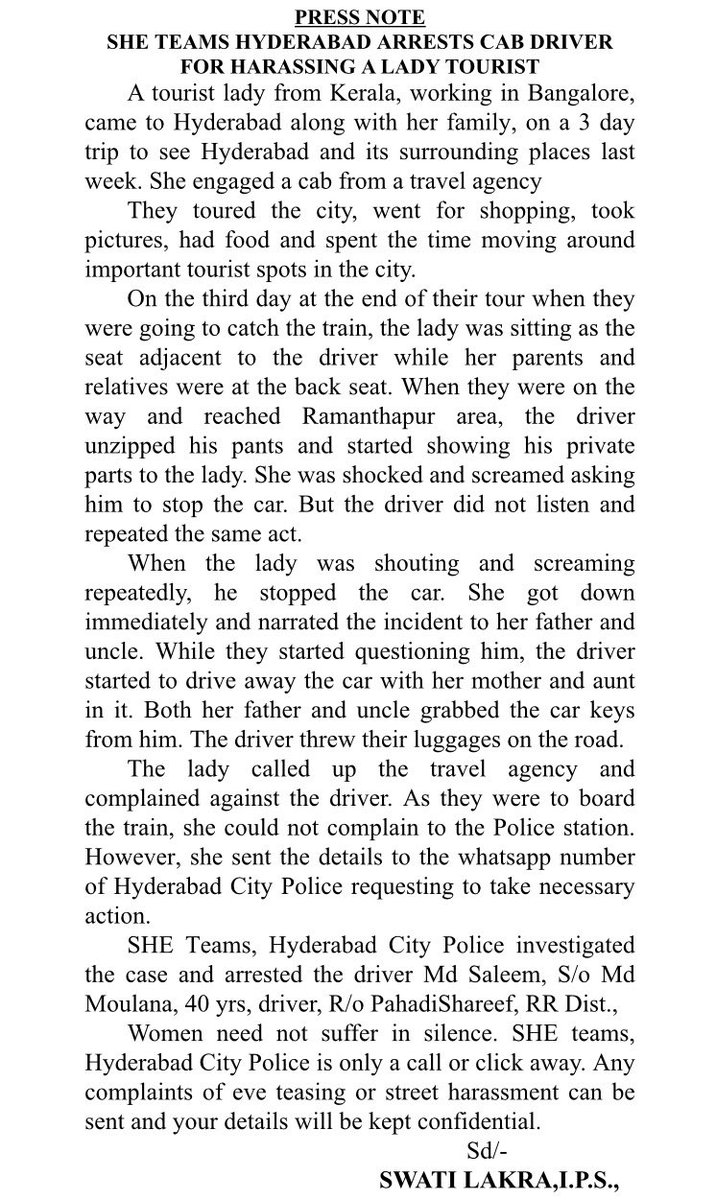 She updated her father and uncle about the incident who tried to confront him, but he took off with her aunt and mother in the car. Her father and uncle snatched the keys from him and complained to the travel agency. The cabbie then threw off their luggage on the road and fled from the scene.
Since they had a train to catch, they could not complain to the police, but the girl Whatsapped the incident to the Hyderabad City police, which prompted their action. After investigating the case, they arrested the 40 year old Md Saleem.