Human rights Violation in Siricilla district of Telangana
Fact Finding Committee submitted its report on the violation of Human Rights in Sircilla district
The facts are shocking indeed
The Committee demanded for action against the police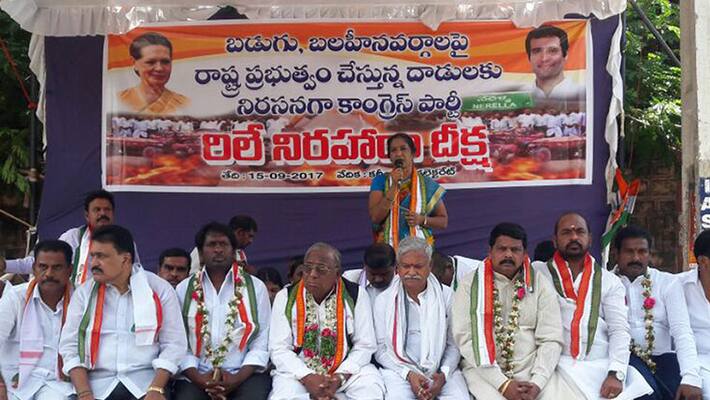 Fact Finding Committee Report
Committee Members: Jaya Vindhyala, Chandranna, Dr. Shoaib, Riyazuddin, Vijay, Raju Goud.
With severe accusations of Human Rights Violation in Rajanna Siricilla district, the Fact Finding Committee under Jaya Vindhyala, Chandranna, Dr. Shoaib, Riyazuddin, Vijay, Raju Goud toured the district on October 30, met with the victims and collected information. The facts that came under the notice of the committee are.
Nerella Incident
Nerella village is 13 kms away from the centre of Rajanna Siricilla district. On July 2, farmer Erukala Bhumaiah (55) went to Jillela crossing for fertilizers and was returning back home when a sand lorry coming in the opposite direction dashed into his two-wheeler killing him on the spot. Five people had died in the last two years under the sand lorries. They were Gandham Mallesam (58), Bollaveni Ramesh (45), Vadla Ravi (31), Bangarapu Bhumaiah (55) from Nerella and Karangula Karunakar Rao (32) from Jillela. Many have been injured.
People have time and again requested for sand lorries not to travel this path but no one was bothered. After the death of Bhumaiah on July 2, Nerella, Jillela and Ramachandrapuram villagers were deeply grieved and attacked the lorries leading to burning of four and another five had broken windows.
Local SI Saidarao visited the area with constables and tried to disperse the crowds but there was a struggle between the police and the agitators. The SI called in for additional forces and district SP Viswajit Kampati and CI Srinivasa Rao came with police battalion and a fire engine. Agitators sat for six hours and stopped the fire engine from putting out the fires. When they were warned of oil tankers being blown up then the villagers gave way.
On July 3, the agitators again gathered at Ambedkar Crossing in Siricilla demanding justice for the victim's family. Local police forcefully entered some houses in Nerella and took custody of the youth on the allegation of burning lorries. SP Viswajit promised to release them after speaking to them. The people who were taken away by the police were Penta Balaiah, Kola Harish, Chepyala Balaraj, Pasula Eswar, Gandham Gopal, Batthula Mahesh, Chikoti Srinivas and Ganesh.
When the youth didn't return even at night, the families met the SP on July 6. SP threatened them of killing their sons if they go on roads. On July 8, the youth were presented in Court and taken to jail. The jailor was terrified seeing the wounds of the men and sent them to hospital for treatment. Police took them to government hospital took a medical certificate and brought them back to jail.
When the family went to see them in Jail on July 10, they were shocked to see the wounds on them. The youth were continuously beaten for four days and when they fell unconscious, they were given shock to wake them up and then beaten again. They said the SP threatened them of filing prostitution cases on their women, drugs cases on the men and would encounter them if they leaked information about this. There was no action taken against sand mafia and no justice for the victims.
Remand prisoner Kadamanchi Venkatesh died of police atrocities
Vemulawada resident Budagajangala caste Kadamanchi Venkatesh (28) was tortured by the Ellareddypeta police and Siricilla CCS Town Police from 7/7/2017 to 13/7/2017 and forced him to accept the robbery. He was sent as a remand prisoner to Karimnagar jail on 13/7/2017. Since he was severely injured, Jail authorities admitted him in the District hospital on 26/7/2017. On 3/8/2017, he died in the hospital with his arms handcuffed to the bed. Fearing for her life, Venkatesh's wife Renuka left the village with her son Jampanna leaving her daughter Sammakka with her brother. She came back when the Committee came for her and found that her brother sold her daughter for Rs 15,000. She complained in the police station with the help of the Committee and got her daughter back. Renuka's life has become a mess because of the Police over action.
Auto driver committed suicide being tortured and insulted by the police for a crime he hadn't committed
Raju lived in Balanagar in Vemulawada earning his livelihood as an auto driver. He committed suicide when the Vemulawada police took him to the police station and tortured him to accept a mobile robbery. He was deeply insulted and committed suicide the same night by consuming pesticide. Police registered it as a suicide case due to credits and got it forcefully signed by his wife.
Tea vendor Vellandi Sadanand was given third degree treatment as revenge for his Facebook comment. They opened a rowdy sheet on him with false cases
Sadanand was apprehended from his home on 25/4/2017 for posting derogatory comments on the police in Facebook. They tortured him in the police station till 29/4/2017. They opened a rowdy sheet on him with false cases. Police also misbehaved with his wife.
Demands:
:: Punishment to the police who are responsible for the violation of Human Rights.
:: Government should immediately provide financial assistance and social security to the victims.
:: Government should take proper and immediate action on the police for filing wrong cases on common people.
Signatures signed by,
Jaya Vindhyala,
Chandranna,
Dr. Shoaib,
Riyazuddin,
Vijay,
Raju Goud
Iqbal Khan,
Saleem,
Yakub
Last Updated Mar 31, 2018, 6:34 PM IST