Baby falls, dies as mother forced to deliver on a bench
The pregnant woman Nagamani had arrived at the hospital, complaining of labour pain, but was denied a bed.
While her pain intensified, doctors refused to attend to her, saying that her delivery date was on October 26.
Nagamani was forced to deliver on a bench and the baby fell on the ground and died.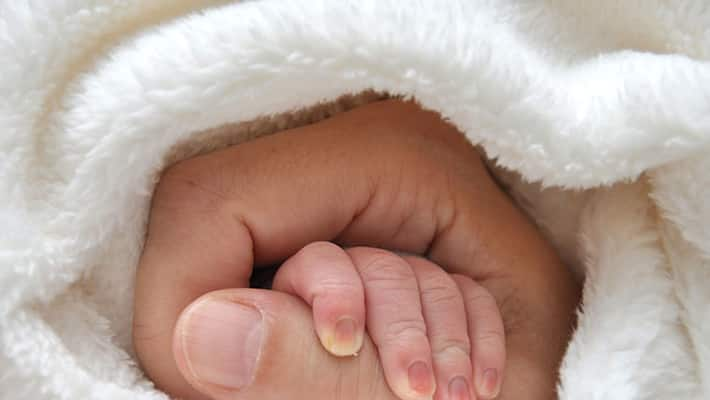 In a horrifying case of hospital negligence and the sorry state of healthcare infrastructure at the Khammam Government Hospital, a newborn baby died of falling on the floor after the mother was forced to deliver on a steel bench. This incident that happened on Saturday drew public ire as it came to light that the woman N Nagamani was refused a bed by the doctors when she arrived at the hospital complaining of labour pain. 
Despite trying to convince the doctors that the pain had intensified, the doctors didn't pay any attention and instead asked her to vacate the hospital since her delivery date was on October 26. 
The pain was so intense that Nagamani could not sit or walk, following which her husband and relatives pleaded with the doctors to attend to her. However, they refused to do so. Nagamani gave birth to a baby boy then and there who did not survive even a minute as he rolled off and fell on the ground. The baby sustained injuries and died almost immediately. 
However, the trauma did not end there. Nagamani was denied a bed even after that. Meanwhile, doctors and nurses deny all charges and said that the baby did not die of the impact from the fall, but lost his life because of premature delivery. According to a report by the Deccan Chronicle, postmortem on the baby was not conducted. Neither were the hospital authorities booked. 
In a similar case, another baby died in the same hospital on the same day after "breech delivery with obstructed pain". This incident too evoked protests from activists. In view of the incident, Roads and Buildings Minister Tummala Nageshwara Rao directed the District Collector to probe the incident and take stern action against the hospital authorities. 
Last Updated Mar 31, 2018, 7:06 PM IST