Telangana: Government to start more human milk banks in state for babies
Telangana government is planning to set up more such facilities in various hospitals
On October 27, the human milk bank was inaugurated at the Niloufer Hospital in Hyderabad
These banks need lot of equipment as part of safety measures and to ensure that the milk stored does not get contaminated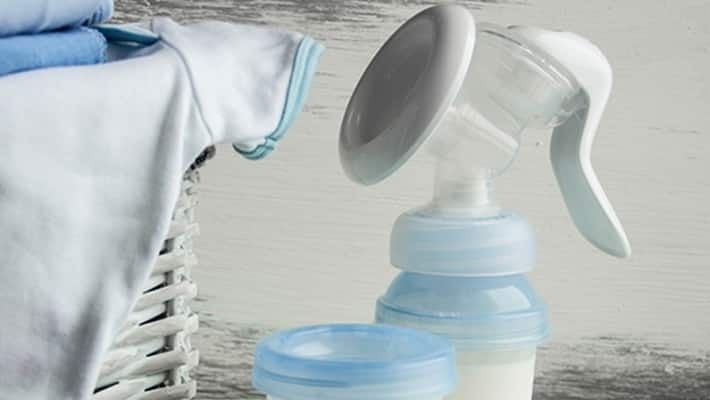 Nearly 10 days after launching Telangana's first human milk bank in the public sector, the state government is planning to set up more such facilities in various hospitals.
On October 27, the human milk bank was inaugurated at the Niloufer Hospital in Hyderabad.
There is requirement in other hospitals also, state medical education director Dr K Ramesh Reddy told PTI.
"To reduce infant mortality, a lot of measures have already been started in teaching (state-run) and non-teaching hospitals. Now with the setting up of the first human milk bank at Niloufer Hospital, plans are afoot to establish more such banks," he said.
"The human milk bank at Niloufer Hospital will act as a base for us towards establishing more such banks in other hospitals," Reddy said.
After studying the functioning at Niloufer Hospital, plans will be formulated to set up more such facilities in the teaching hospitals and major district hospitals, he said.
There are also plans to set the banks at the secondary level hospitals in the state, managed by the Telangana Vaidya Vidhana Parishad (TVVP), as they also have paediatric units, the official said.
"We will plan depending on the load...like in teaching hospitals in Hyderabad and Warangal, there are a large number of referral cases of neonates," Reddy said.
These banks need lot of equipment as part of safety measures and to ensure that the milk stored does not get contaminated, he said.
Asked how many hospitals they plan to set up and by when, Reddy said, "We will be planning to establish in other hospitals one by one."
A human milk bank or breast milk bank is a facility which collects, screens, processes and dispenses by prescription the milk voluntarily donated by nursing mothers, who are biologically not related to the recipient infant, said an official of NGO Dhaatri, which is supervising the operation of the bank in Niloufer hospital.
"At Dhaatri, we counsel mothers on the benefits of donating their extra milk," he said. "Some mothers who deliver babies prematurely are unable to provide the newborns with breast milk. Through a milk donor, the baby can receive all the benefits of breast milk," the official said.
Also, mothers with health complications and those on certain medications cannot breastfeed their babies. The human milk bank could help such mothers, he added.
Last Updated Mar 31, 2018, 6:37 PM IST