Former MLA Venkata Narsaiah injured in bus accident
Former MLA Katta Venkata Narsaiah met with an accident while travelling in a bus
The bus travelling from Hyderabad to Khammam went into a storm
15 people were injured in the accident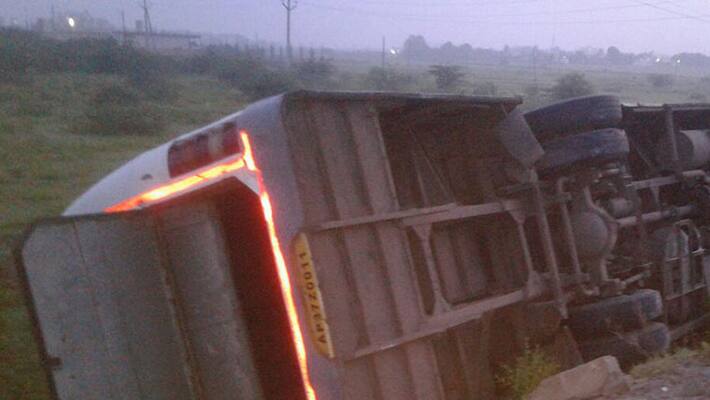 Hyderabad to Khammam Rajadhani Express Bus of TSRTC (Telangana State Road Transport Corporation) met with a road accident on Wednesday morning at Paleru Reservoir Nayakangudem in Kusumanchi mandal of Khammam district.
The bus fell into a canal injuring 15 people. Former MLA Katta Venakata Narsiah who was travelling in the bus was also injured. The injured were rushed to Khammam Government hospital.
According to witnesses, the accident occurred due to the negligence of the driver who went to sleep while driving. Telangana Minister for Transport Mahender Reddy looked into the accident and ordered for immediate assistance.
He enquired about the health condition of the former MLA Narasaiah injured in the accident.
Last Updated Mar 31, 2018, 7:04 PM IST