Constable injured in KCR's Jahangir Peer Dargah tour
A cop was hurt in Telangana CM KCR's Jahangir Peer Dargah tour
The car of Enforcement Minister Indrakaran Reddy hit the barricade which fell on the constable
The constable was rushed to the hospital for treatment and was later discharged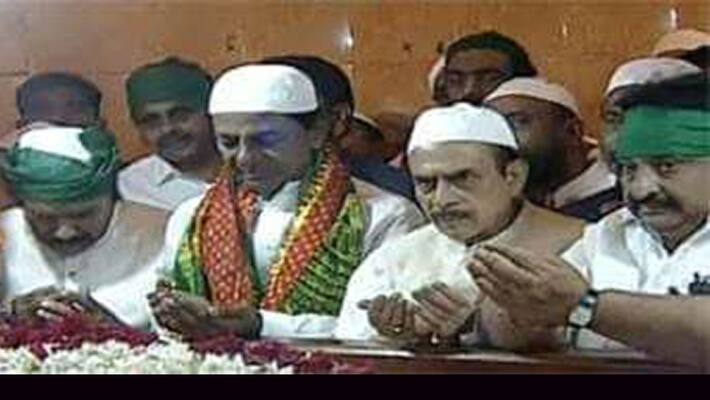 A police constable on duty at the Jahangir Peer Dargah in Kottur mandal of Rangareddy suffered injuries when a barricade fell on him after it was hit by Law and Enforcement Minister A Indrakaran Reddy's car on Friday.  
According to senior police officer, constable Ravi Kumar on duty for Telangana Chief Minister K Chandrasekhar's visit was standing near the barricade when the incident occurred. Kumar suffered minor injuries and was shifted to hospital. He was discharged later in the evening.
KCR and the other legislators went to offer prayers at the Dargah after the CM during his MP time vowed to visit the Dargah and offer prayers if Telangana came into being.
KCR placed chaddar and flowers at the grave and announced Rs 50 crore for the development of the Dargah. He also announced Rs 10 lakh for each village surrounding the Dargah and Rs 5 lakh to each hamlet. He also promised building guest houses in the 100-acre land for the devotees visiting the Dargah.
Last Updated Mar 31, 2018, 6:57 PM IST