BJP leader Kishen Reddy slams MIM leader Akbaruddin Owaisi
BJP leader accuses MIM for being a fanatic party, responsible for creating disharmony among religions.
He said MIM always ducks under the umbrella of the ruling government.
He called Majlis Party as a family party, which earns wealth under the aegis of ruling party.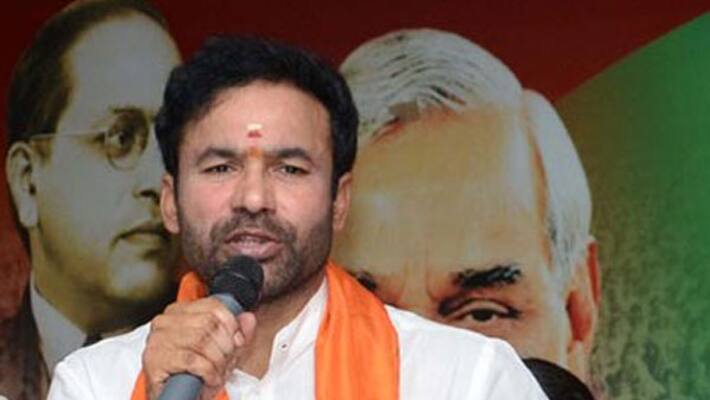 Telangana BJP (Bharatiya Janata Party) leader Kishen Reddy slammed MIM (Majlis-e-Ittehad-ul Muslimeen) for siding up with the ruling TRS (Telangana Rashtra Samithi). This came after MIM leader Akbaruddin Owaisi stated that the party would work with TRS in the 2019 elections. The party was also criticised for singing praises of Chief Minister K Chandrasekhar Rao to the hilt for his work towards the benefit of Muslim minorities in the state.
Kishen Reddy accused MIM of being a party which looks for interests and always tries to align itself to whichever party wins in the state. It looks forward to use the state powers for its own benefits, alleged Reddy. He accused MIM as a family party bent on creating disharmony among the people on the basis of religion.
He alleged it to be a fanatic party amassing wealth under the aegis of the ruling government.
He also criticised KCR for being mum when Akbaruddin publicly stated in the Assembly that it would ally with TRS in the 2019 elections. Kishen Reddy demanded KCR's stance on the issue and remarked that silence is acceptance. This was an indirect dig at the CM for his silence during Akbaruddin's open statement.
Last Updated Mar 31, 2018, 6:35 PM IST