At Osmania Hospital, the dead lie in rotting heaps
At Osmania General Hospital, dead bodies rot in the mortuary.
Hospital authorities claim this is a temporary occurrence,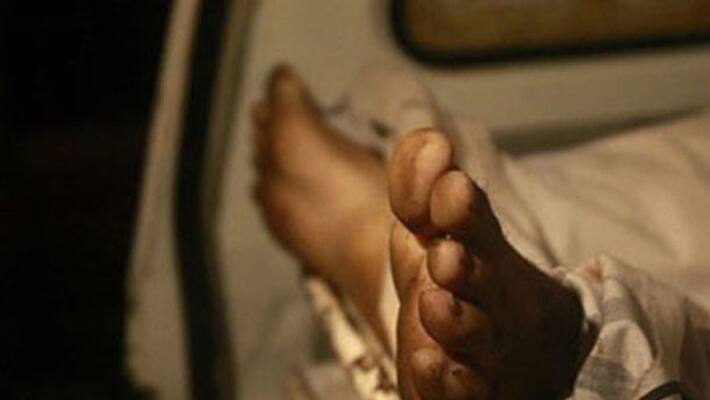 At Osmania General Hospital, dead bodies are left to rot in its morgue. In a chilling tale of apathy and gross negligence, bodies that are mutilated, unclothed and decomposing lie in heaps while the hospital authorities look the other way.
The bodies of unidentified persons, on whom postmortems have been conducted, are decomposing at a fast rate due to the summer heat. However, little effort has been made to better this situation.
 Bodies on which postmortems are conducted are usually unclothed. Nevertheless, the staff doesn't treat the dead with an iota of respect and clothe them once the procedure is completed. The stench from the scene hangs heavily in the morgue, reported Deccan Chronicle.
As per standard procedure, a dead body which is not claimed for 72 hours becomes the responsibility of the state and it should be disposed of, the Anatomy Act states. In this case, it's not clear if the rules are being followed.
The hospital's morgue includes eight freezers and can store up to 32 bodies. However, two of these freezers aren't working, according to the Deccan Chronicle.
When asked, hospital authorities described it as a "temporary occurrence" because there were more deaths in the summer. One hospital authority said, "About 200 to 300 bodies come to the mortuary during summer. Out of these 50 to 70 bodies are unidentified. Because the GHMC does not dispose them of, they rot in the mortuary."
But the health risks posed by decomposing bodies are many. Infections such as Hepatitis B, C, cholera, small pox and even HIV virus live in the body long after the person has passed on. Those who come in contact could possibly be infected. 
Last Updated Mar 31, 2018, 6:44 PM IST