AP wants more of Godavari so Telangana wants more of Krishna water
This demand by Telangana is now a new development in the case
The fresh demand by Telangana is likely to give birth to new controversies between the two states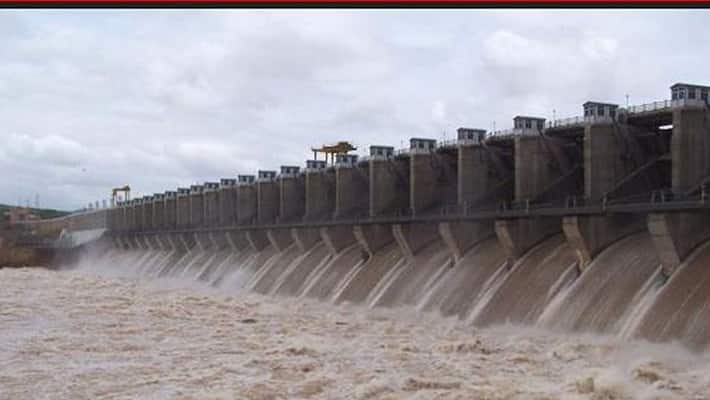 The water wars between the two states - Telangana and Andhra Pradesh - had become so severe that now there are two separate tribunals looking over the river water dispute. Telangana has now demanded before the Brajesh Mishra-led Krishna River Water Dispute Tribunal-II, that since Andhra Pradesh is diverting Godavari water for its various projects including Polavaram and Pattiseema, the tribunal must relook and lessen the Krishna water diversion to AP.
The Krishna River Management Board is issuing water release orders from time to time based on an adhoc arrangement between the two states for sharing Krishna water till the final allocation is made by the Krishna Water Dispute Tribunal-II.This demand by Telangana is now a new development in the case. According to a report in the Times of India, Telangana for the first time raised the issue of in-basin and outside basin argument by stating a major share of the Krishna water is sent to AP by Telangana.
The fresh demand by Telangana is likely to give birth to new controversies between the two states which are already fighting for control of Srisailam and Nagarjunsagar reservoirs on Krishna river. Telangana government is claiming that it should get more than 40 per cent share of the water diverted to the Krishna basin as it is required for the upper reaches of the Nagarjuna Sagar dam. It is also demanding the same share from the Pattiseema diversion to the Krishna basin. Pattiseema is under AP jurisdiction and they contended that they would not be giving any share of it.  
None of the states are in a mood to give in and now AP has demanded that the tribunal should entitle it to use all the remaining waters of river Krishna.
Last Updated Mar 31, 2018, 6:39 PM IST