11 Hyderabad DPS school students escape unhurt after bus topples
Delhi Public School bus loses control at Kushaiguda in Hyderabad
There are no casualties as the 11 children travelling are safe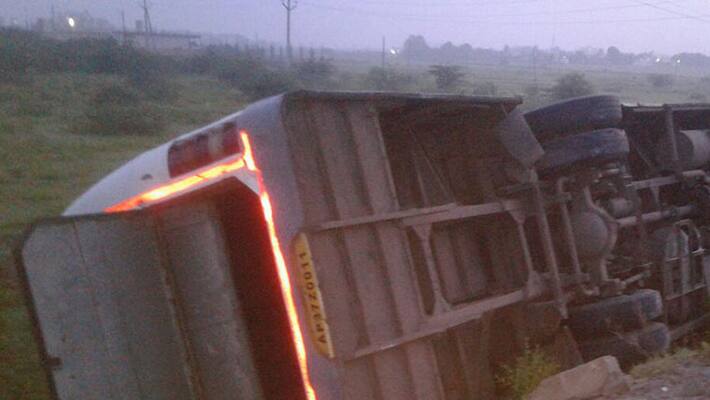 11 children, all of who are students of Hyderabad DPS school had a narrow escape after the bus lost control and turned turtle.
The incident took place at Capra Circle in Kushaiguda.The Delhi Public School bus was carrying children from Nagarjuna Nagar in Kushaiguda to Nacharam DPS. 
There were 11 students in the bus, when the accident took place. The alert residents rushed to aide of the accident victims and pulled them out. According to police, nobody sustained serious injuries. The children were then transported to school in another school bus.
Last Updated Mar 31, 2018, 6:33 PM IST