The common belief around the Jio SIM offering free services is that people will dump it once the company shuts down the free services.
But, a new survey counters that argument.
The common notion around the Jio SIM offering free services is that people will dump it once the company shutters the free services. In contrast, a recent survey by Bank of America Merrill Lynch conducted on 1000 people reveals that majority of customers will stay on the network even after free services end. It said 26 percent are using the Jio SIM as the primary SIM and 21 percent as secondary SIM. 
Reliance Jio took the mobile world in India by storm by offering its Jio SIM with free 1GB data per day for three months, and soon extended the deal labelled as 'Happy New Year Offer' until 31 March 2017. 
Around mid of August, when there were few people on the network, the speeds were extremely fast. On a road trip to Ratnagiri (a town in Maharashtra), a LYF phone addressed to all our data needs (we were a group of four), but fast forward to October-November and the scene is quite different. Needless to say, as more people got onto the network, the speeds were affected drastically. Those who have been using the SIM prior to the official announcement on September 5, will know exactly what it means. 
Now, the question is - will people continue using the Jio SIM even after free services end? Here's a mixed bag of responses we got. For many, Jio was a free SIM, that they received as an enterprise plan and something on trial. It never replaced their primary phone as that would require porting. And, probably the intention was clear right from the beginning. 
Vinu, a journalist from Bangalore tells us, "While the SIM was very easy to get if you have an Aadhar card, the actual use of the service becomes a bit odd. For one thing, most of us who took it saw it as a 'trial' version, not something we plan to particularly use long term. For that we will have to port our numbers. Secondly the connection feels far more useful as a source of Internet than a phone line. Calls are hard to make sometimes and it has fluctuating connectivity. Also, earlier promises aside the Internet is not as fast as promised. Understandable to some extent, but the speed drops drastically, which is a blow to the very USP of the connection."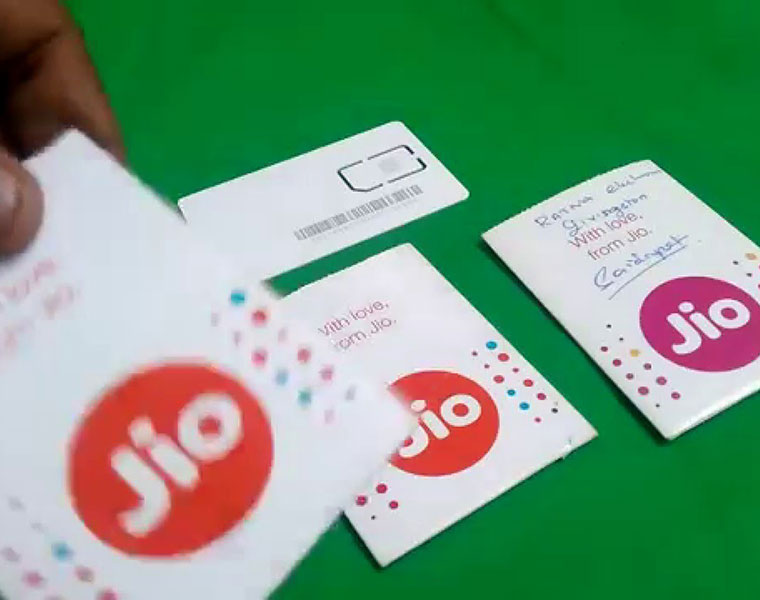 But, there are many who may have looked forward to embracing the new SIM, but there are many quality issues serving as a roadblock. For instance, Ruchika Irani from Mumbai who has been using the Jio SIM for past three months tells us that the Jio SIM is great for data but a nuisance when it comes to calls.
She spoke about saving a huge amount on data bills, but has to rely on alternate numbers for calls. So, she will still continue to use the SIM post the free offer for its data.
"Awesome results with mobile data. Tested the 4g data by connecting three phones and a smart TV on hotspot at a time, the speed wasn't much affected and the devices were connected well with the internet. The high speed connectivity lets me download, browse and watch movies without buffering on-the-go," Irani said. 
"But can't rely on the network for calls, there is hardly any network in areas like basements, corridors or theatres. I must have made hardly 50 calls in the past months through the SIM. Roaming on this card is not recommended as there are a few cities in which the network is really good and in the rest it's totally dead," she added. 
Sohil Nikam, a film enthusiast from Mumbai sings to a similar tune. He admits that the speeds have gradually decreased but they are still better than others. However, he doesn't plan to keep the SIM after the free services are shut down.
Nikam said, "I like the speeds. Even though they've gradually decreased since more and more people joined the network, they are still better speeds than Airtel 4G. Plus you can't really complain when you're getting free 4G internet for more than 5 months. I don't have any plans of keeping this SIM after the free period since its data consumption is too high due to VoLTE."
Silky Wagh, working in the hospitality industry in Goa tells that the SIM network and mobile data are extremely poor, but Wi-Fi modem works well." She may simply keep it as a secondary SIM, but never replace her primary one with it. 
Accessibility to the SIM hasn't been easy for all. Shilpa Prabhu, who managed to get the SIM lately tells complains about fluctuating connection. "It's bad and then suddenly the connection is very good. It's frustratingly slow during the day and faster at nights. But the calling functionality annoys the most as every call I make gets disconnected at least a couple of times. I don't plan to continue it post the free offer due to the calling issue," she said.  
Nikhil Ranjan, an IT professional from Bangalore, who has been using the SIM for about three months, said that the speed is better during non-peak hours such as early mornings and late night. He may keep it as a secondary SIM. "I may keep it as a pre-paid secondary SIM, but never a primary post-paid one," he adds.  
Do you own a Jio SIM and pl? If yes, do share your experience with us.