WhatsApp update: Here's how you can create and share AI stickers
WhatsApp users can now create their own stickers using AI on WhatsApp. Meta said AI stickers on WhatsApp are generated by artificial intelligence (AI), based on user's prompts.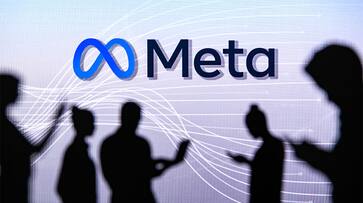 Meta recently unveiled many new artificial intelligence (AI) experiences and capabilities for WhatsApp, with the goal of improving user online relationships and giving tools for better creativity, expression, and productivity. One of the AI-powered features allows users to design their own AI stickers.
According to Meta, the AI sticker function would allow WhatsApp users to improve their chat experience on the app. "Using technology from Llama 2 and our foundational model for image generation called Emu, our AI tool transforms your text prompts into multiple unique, high-quality stickers in seconds," according to Meta's official blog post.
The functionality has previously been under experimental testing, but on Wednesday, Meta formally announced the launch of AI stickers for WhatsApp. These AI stickers are made with artificial intelligence (AI) technology, which creates stickers based on the instructions provided by the users. These AI stickers will display in the sticker tray once received and can be shared with contacts at any time.
To make an AI sticker, follow these steps:
Open a WhatsApp conversation.
Tap the "More" (represented by >) symbol.
Choose "Create." When asked, select "Continue."
Fill in the blanks with a description for the sticker you wish to make.
A total of four stickers will be created.
If necessary, you may revise your description and try again.
To send a sticker, tap it.
You may also save the stickers to your favourite to use later:
Open the conversation where you wish to like the AI sticker.
Tap the sticker in your chat or press and hold it in the sticker tray.
Select "Add to favourites."
Notably, WhatsApp AI stickers now only support the English language. Users must supply descriptions in English in order to generate AI stickers. Furthermore, this function is presently only available in a few countries, so check to see whether it's available in yours.
 
Last Updated Oct 13, 2023, 4:33 PM IST