Whatever I earn, I try to donate at least 30% of my earnings to the needy : Rahul Kumar Pandey
Rahul Kumar Pandey, a young, passionate entrepreneur, hailing all way from Patna, Bihar.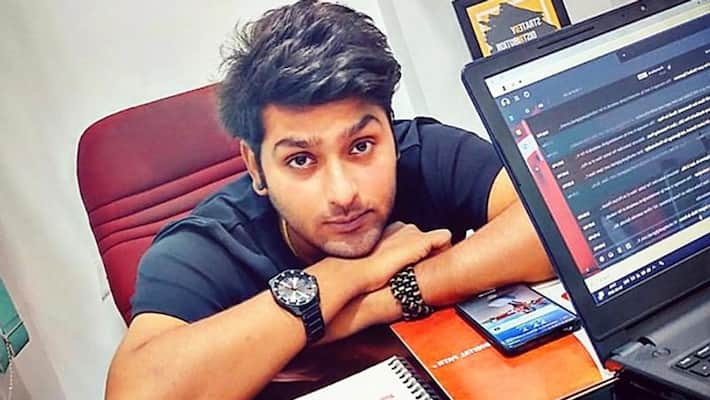 It is often said that one must believe in themselves and follow their dreams. We should try not to become only a man of success, Rather to become a man of value. Here, we have a perfect example of the same. 
Enter, Rahul Kumar Pandey, a young, passionate entrepreneur, hailing all way from Patna, Bihar. Bihar is known to have tons of young aspirants willing to do something big in life. Rahul, of course, being one of them. Who knew that a small-town boy could achieve so much in a short time?
Rahul indeed has had a great journey so far. Completing his bachelor's from a well-reputed university, he first started as a Civil Engineer. However, he left within a month, and moved on to explore greater horizons. Little did he know that he was going to unfold bigger adventures in life. Sadly, we often come across a lot of criticism for Bihar, being a place full of people having a conservative mindset. Rahul Kumar Pandey still managed to overcome all that, and strongly broke the stereotypes. 
He is the first to have established Bihar's first-ever Influencer Marketing agency by the name of FNF Media. He has worked with big names like SONY,Excel Entertainment, Godrej, Jet Airways and many more, and has managed the clientele for the same. His promotional and crisis management communication campaigns and strategies brought the great execution results to sectors he served.
His constant endeavour towards perfection assurances and revenue above 10 million rupees over three years.
Rahul even cares for the society a lot. Hence, during the current crisis due to Covid-19, he took an initiative to help the needy. He, along with his team, distributed around 2000 masks and hand sanitizers. He also showed his humanity by funding and helping the victims or families who were incapable of Bihar flood. We Salute to his affection towards the society.
Rahul Kumar Pandey is a true example of being patient and dedicated towards his goals. A humble person, yet there's a constant fire in him to achieve even more. His story tells us that destiny can take us anywhere, and if we strive to grow, nothing can between us, and our goals.
Last Updated Jul 8, 2020, 12:52 PM IST