Samsung Galaxy Note 7 gets 'green mark' to prove safety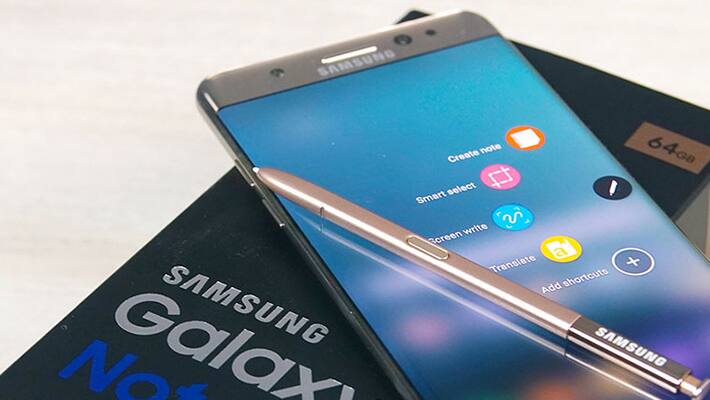 The stickers have been pasted on the actual battery inside the phone, and not on the phone itself. While not visible to customers, the idea seems to be to reassure those who repair the phones that they can safely handle the battery. 
Perhaps no one in the tech world would have guessed that a company like Samsung would have to provide proof for the safety of its devices. 
But, keeping in mind the recent mishaps with the Galaxy Note 7's battery, Samsung is making all possible efforts to regain the trust of customers.
The news of the exploding batteries, which surfaced in South Korea before being reported from all the parts of the world, slowly compelled the world biggest manufacturer of Android-based smartphones to recall the entire Galaxy Note 7 stock from across the world. 
The phone was even banned from aircraft in many parts of the world including India.  
Not just that, the incident took place just ahead of Apple's September launch of the iPhone 7 and iPhone 7 Plus, giving them an extra point against of the Galaxy Note 7. 
Being of the same price range, the Galaxy Note 7 was launched approximately a month ahead of the Tim Cook's plan to grab consumers. 
But Samsung's plan seems to have backfired.
Last Updated Mar 31, 2018, 6:50 PM IST