New Jio 4G data plans at Rs 149, Rs 309; up to 100GB free data
Users can choose from varying recharge options.
Jio has also teamed up with Asus to offer up to 100GB free data.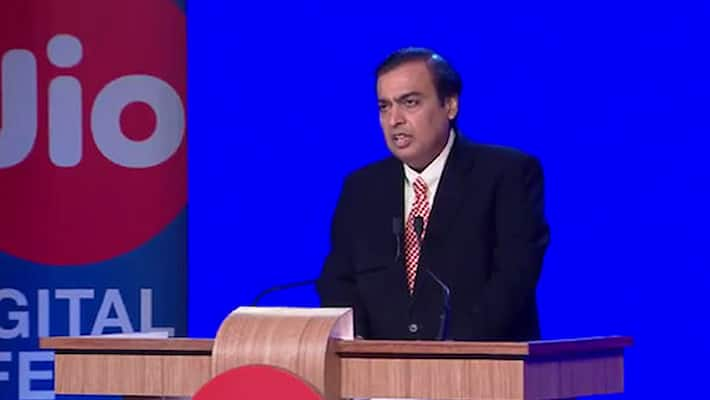 Though Summer Surprise and Dhan Dhana Dhan offers are coming to an end, Jio has come up with newer ways to attract users, and this time via its JioFi device. The JioFi can connect up to 10 devices.
Rs 149 Recharge
Users can choose from varying recharge options. To begin with, users can get 2GB data per month for 12 months, by recharging for Rs 149. This will bring to you 2GB data per month for 12 months at just Rs 149. So, you get 24GB data for a year at that price.
Rs 309 Recharge
If you recharge with Rs 309, you will get 1GB data per day for six cycles (6 x 28 days), which amounts to overall 168GB data. Now, you consider the usual plan wherein you have to pay Rs 309, and then this plan has more to offer.
Rs 509 Recharge
Similarly, Rs 509 recharge will bring 2GB data per day for four cycles, which means 224GB of data will be made available for you.
Rs 999 Recharge
At Rs 999, users get 60 GB data for two months, but there won't be any daily data limit. You can utilise the 60GB date anytime in the 60 days period.
However, to avail of these data plans, users will have to buy a JioFi device at Rs 1999 along with a new Jio SIM. On doing so, they will be eligible for the four data plans. So, though the plans are lucrative, they require additional payment towards the JioFi hardware.
100GB of free data
Reliance Jio and Asus have also teamed up to offer 100GB extra 4G data. This offer is available for all those who have bought an Asus device on or after 16 June. The Additional Data offer brings to users 10Gb of additional data for maximum of 10 recharges of Rs 309 or more. 
However, the additional data will depend upon the Asus device you use. Those owing the Zenfone Selfie, Zenfone Max, Zenfone Live, Zenfone Go 4.5 LTE, Zenfone Go 5.0 LTE and Zenfone Go 5.5 LTE will bet 3GB 4G data. 5GB of additional 4G data will be made available for Zenfone 2, Zenfone 2 Laser, Zenfone 2 Laser 5.5, Zenfone 3S Max, Zenfone 3 Laser, Zenfone 3 Max 5.2 and Zenfone 3 Max 5.5. The 10GB additional data will be given to those who purchase the Asus Zenfone Zoom, Zenfone 3 Deluxe, Zenfone 3 Ultra, Zenfone 3 5.2 or Zenfone 3 5.5.
Last Updated Mar 31, 2018, 6:53 PM IST