Ola, Uber may soon charge 4x times: What new norms could mean to you
New guidelines from Centre could bring back surge pricing.
Ola, Uber could charge commuters up to 4x times the minimum fare.
Private cabs with All India Tourist Permit (AITP) can operate with aggregators.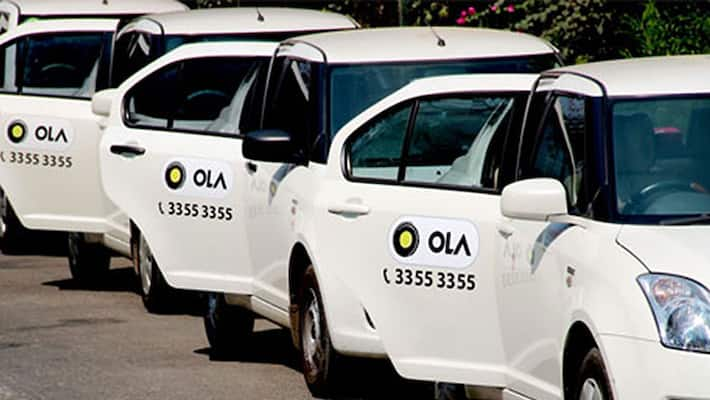 In the wake of demonetisation, India is all geared up to go cashless. And, some of the beneficiaries are taxi aggregators like Ola and Uber that allow you to pay using digital wallets instead of cash. In the midst of this, the Centre has reportedly passed new norms that will allow taxi aggregators to charge up to three times the minimum fare during the day and up to four times between midnight and 5AM.
A Times of India report reveals that the minimum fare will be submitted by the companies to the State Transport Department for an approval. However, this surge pricing will only extend to vehicles that are less than 4m (13ft) in length, which would essentially mean if you use UberGo or Ola Micro (arguably the most preferred categories) for daily commute, it could affect you.
This move would contradict Delhi High Court's decision taken not-so-long-ago to scrap surge pricing. If you remember, in August Delhi HC had banned surge pricing in NCR. Other states like Karnataka also don't allow surge pricing. Many are taking to Twitter terming the new norms unfair and illegal.
While Twitterati is already up with arms against the new rule, the move isn't said to be all that bad. For a long time, the argument in support of surge pricing has been how more taxis can be made available during peak hours. Ideally, surge is implemented to work as per demand and supply. If more people are looking for cabs in a particular location and there are fewer cabs, then the surge increases. However, once there are enough cabs, the prices come down. It is situational as seen in the recent conundrum over surge pricing by Indian Railways for premium trains.
So the pricing could be high during the peak hours, but would stifle the chances of increasing the fare overall. It works only if there is a logical basis for implementing surge. 
A roads ministry official told TOI, "We do not want to get into the auto fare meter concept. If fares are too high, market forces will take over. But we cannot allow unlimited surge pricing and will define a maximum cap for the same."
Now, the question is will it really lead to an increase in the number of taxis? That's still tricky. However, what could possibly work is a part of the guidelines that further states private vehicles will be allowed to operate under aggregators. This also means aggregators can serve BPOs and other firms as well as govt establishments to work on a long-term hiring basis. This is believed to give a huge push to the number of aggregators, eventually increasing the number of players in the field, and creating more jobs. Besides, all will have to comply with app-based metering norm, local fuel and other regulations.
Do let us know what you think about the new norm and paying 4x times the charge.
Last Updated Mar 31, 2018, 7:00 PM IST