Nokia makes its big comeback with new brand owner HMD.
The company has launched three new Android smartphones, alongside the iconic Nokia 3310 at Mobile World Congress.
Nokia 6
Nokia had launched the Nokia 6 for the Chinese market earlier this year, and now announces a slightly different variant of the same device for other regions, including India. The Nokia 6 is the high-end device among the three with a larger display, and better set of specs. It sports a 5.5-inch Full HD display with 1920 x 1080 pixels of resolution, and under the hood gets a Qualcomm Snapdragon 430 processor coupled with 3GB of RAM.
On the storage front, it packs in 32GB onboard storage. Nokia 6 also comes with a 16MP rear shooter and an 8MP front camera. The front camera is slightly upgraded with wide-angle lens and auto-focus, while the rear camera maintains the dual tone flash.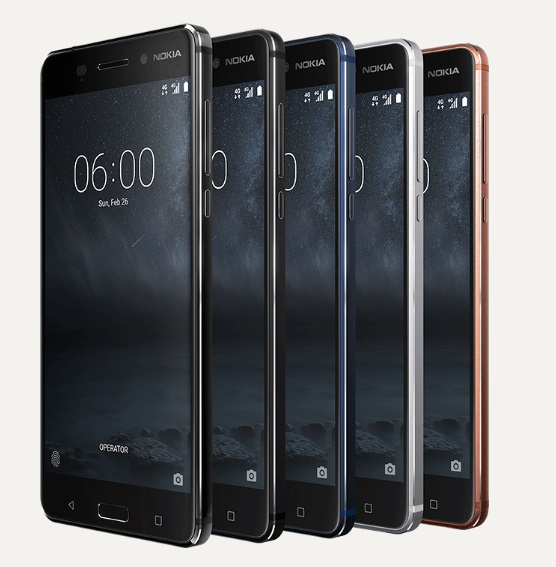 HMD has also readied an Arte Black limited edition variant of the device. Now, this is a glossy version for all those who hate matte. This limited edition version comes with upgraded specs including 4GB RAM and 64GB onboard storage.
The matte variant dipped in black, silver, blue and copper is priced at $242 that is roughly ₹16,100 and the glossy variant at $315 (approximately ₹21,000). Finally, it runs the latest iteration of Android - 7.1.1 Nougat.
Nokia 5
Positioned at a step lower than the Nokia 6, the Nokia 5 sports a 5.2-inch display, and comes powered by Qualcomm's Snapdragon 430 processor and 1GB RAM. Other specs include 16GB onboard storage, 13MP rear snapper, 8MP front facing camera and runs Android 7.1.1 Nougat. Available only in matte blue, silver, black and copper options, it will begin shipping in Q2 2017 priced at $199 that is approximately ₹13,000. 
Nokia 3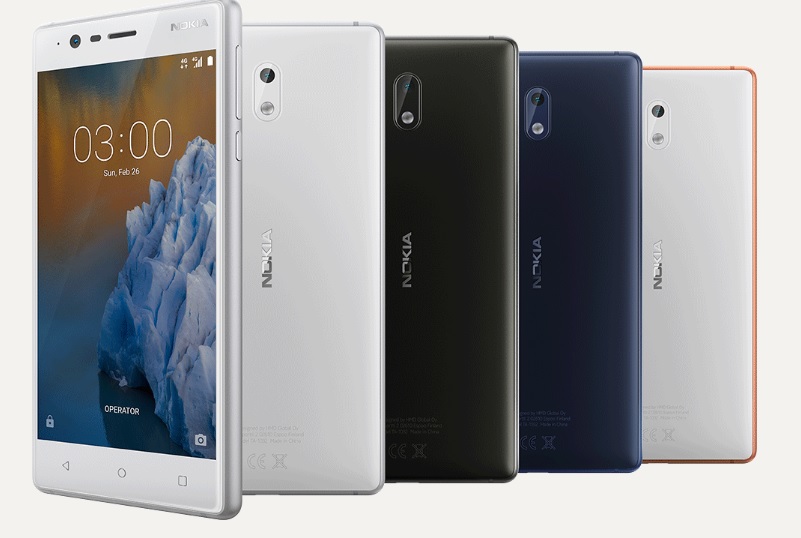 This is the most basic among the three with a 5-inch display, an MTK 6737 quad-core processor and 2GB RAM. It gets 16GB onboard storage, 8MP rear camera and runs Android 7.1.1 Nougat. It is priced at ₹9800. 
These devices are by no means premium, and looks like its HMD is testing waters with these Nokia devices that will purely appeal on the brand name. After all, everyone knows it's hard to forget the first love. 
Last Updated 31, Mar 2018, 7:02 PM IST