Kangana Ranaut gets a warm welcome by Koo; asks actress to share her thoughts 'with pride'
After Kangana Ranaut's account was suspended from Twitter, its rival company Koo welcomed the actress with a warm heart.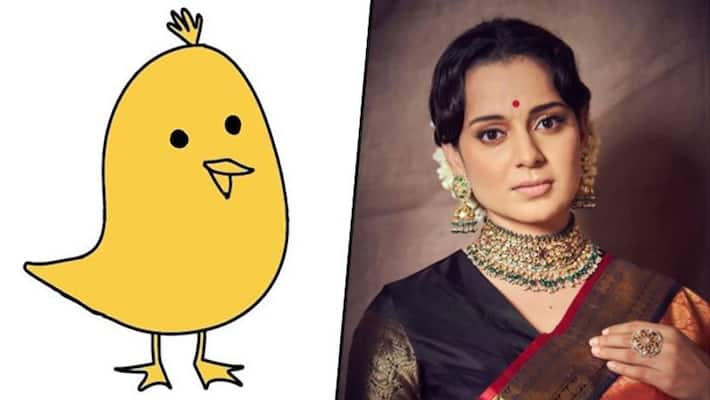 The founder of the Koo app, Aprameya Radhakrishna, stated that Koo's platform is like home for Kangana Ranaut. When the actress first joined Koo, she made her first post in the month of February.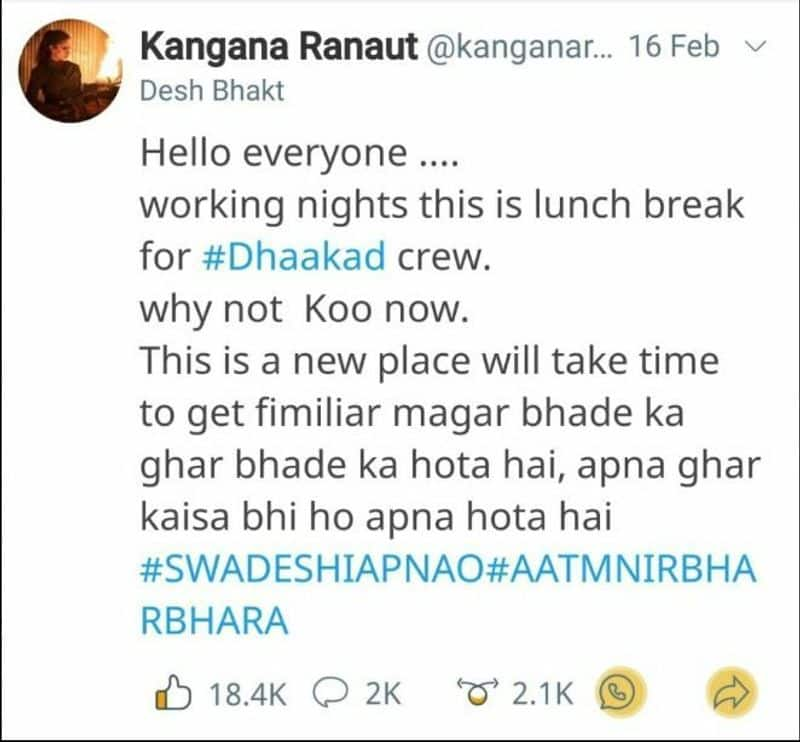 She wrote in the post, "Hello everyone .... working nights this is lunch break for #Dhaakad crew. why not Koo now. This is a new place will take time to get fimiliar magar bhade ka ghar bhade ka hota hai, apna ghar kaisa bhi ho apna hota hai (a place taken on rent is never one's own, your own place is always yours)."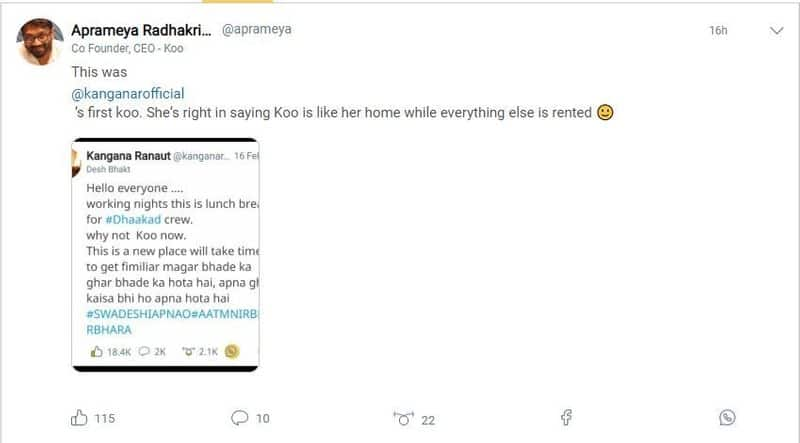 And, recently the founder of the app reshared her post, saying, "This was @kanganarofficial's first koo. She's right in saying Koo is like her home while everything else is rented." 
The co-founder Mayank Bidawatka has also welcomed the actress and said in a post, "@kanganarofficial Kangana ji, yeh aapka ghar hai. Yahaan aap swabhimaan se apne vichaar sabke saamne rakhein (this is your home. Express your opinions here with pride)."
 A few days ago, Kangana was suspended from Twitter for her hate comments and misconduct, and now she got a place in the Koo app.
Last Updated May 6, 2021, 2:48 PM IST