ICC World Cup 2023: Jio announces new 6 prepaid plans with free Disney+ Hotstar subscription
Taking note of the popularity of the Cricket World Cup, Jio has announced six new prepaid plans paired with complimentary Disney+Hotstar membership and validity ranging from 28 days to a full year.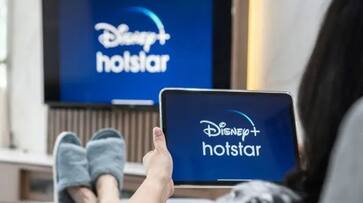 This cricket season, Jio has released an amazing choice of prepaid plans that are packaged with Disney+ Hotstar, giving cricket fans and customers of its prepaid service reason to celebrate. With these new subscriptions, Jio customers can now watch LIVE high-definition cricket matches without any buffering in addition to a variety of other entertainment alternatives.
Monthly, quarterly, and yearly prepaid plan bundles from Jio give access to Disney+ Hotstar's mobile entertainment in addition to unlimited internet and phone calls. Sports and entertainment enthusiasts alike can look forward to a wonderful experience thanks to our alliance.
The most affordable plan in this lineup is priced at just Rs 328. For this cost, consumers get a complimentary 3-month Disney+ Hotstar mobile membership in addition to 1.5 GB of high-speed data each day for 28 days. Cricket fans may stay connected throughout the month with the help of this subscription without having to worry about data use.
Jio has launched the Rs 758 package for customers looking for prolonged entertainment. This package includes a 3-month Disney+ Hotstar mobile membership in addition to 1.5 GB of high-speed data per day for a longer 84-day period. Users who want to keep themselves occupied outside of simply the cricket season will love it.
Jio has other services to offer. The Rs 388 package for 28 days offers users a 3-month Disney+ Hotstar mobile subscription in addition to 2 GB of high-speed data each day. As an alternative, there is the Rs 808 plan, which extends the subscription duration to 84 days while providing the same 2 GB daily data capacity.
The 84-day Rs 598 plan and the yearly Rs 3178 plan are the most expensive options in this range. A year's worth of Disney+ Hotstar mobile service and 2 GB of high-speed data per day for 84 days are included in the Rs 598 package. 
The extensive selection of specialised, national, and international material available on Disney+ Hotstar is continuously accessible with the yearly subscription, coupled with the same 2 GB of daily data advantage.
With these package deals, activating Disney+ Hotstar is a breeze. Simply recharge with one of the Disney+ Hotstar bundle plans that are available, and then login in to the Disney+ Hotstar app using your Jio cell number. Once finished, kids may explore the world of exhilarating cricket matches and the wide range of entertainment alternatives offered by Disney+ Hotstar.
Jio has really stepped up to provide its consumers with an all-inclusive entertainment experience throughout this cricket season. Jio prepaid subscribers can take in the entire game and more with buffer-free live cricket matches and a multitude of entertainment at their disposal.
Last Updated Oct 6, 2023, 11:07 AM IST