Here is why the iPhone 7 is no revolution at all
The Apple shares plunged by approximately 3 percent on the day of the Apple launch
Be prepared to shell out approximately ₹60,000 for the iPhone 7 and close to ₹70,000 for the iPhone 7 Plus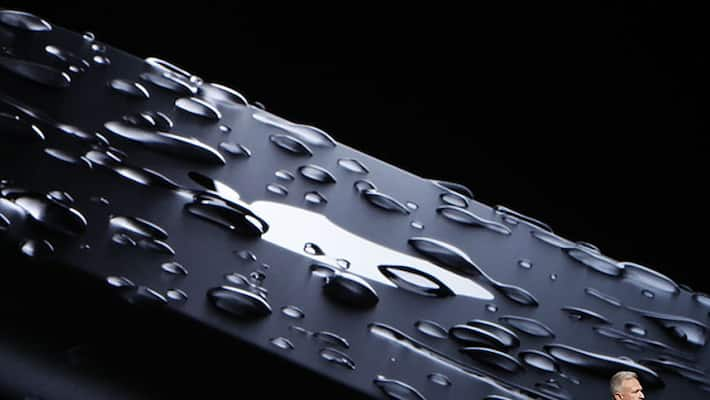 Thirteen million iPhones were sold after the Apple launch last year, as the company launched the iPhone 6 and iPhone 6S. This year there is a large possibility that the iPhone 7 and iPhone 7 Plus will also sell equally well. But is it worth it? 
Well, at least the markets didn't think so.
The Apple's big event in San Francisco on September 7 may have gotten pats on Tim Cook's back for finally coming up with a water resistant iPhone, but Apple stocks weren't shining a lot.
Interestingly, some of the backlashes were kicked off by Apple itself. The company said, "It will not release the sales figures of the first weekend to NASDAQ (National Association of Securities Dealers Automated Quotations)." 
Following this, the Apple shares plunged by approximately 3 percent on the day of the Apple launch. Clearly not much is expected from the new phones. 
Even if we remove the market reaction from the equation, the features of new the iPhones alone has done enough to upset the high-end expectations of users. Here are a few quibbles:    
1. No headphone jack: Apple has called the move an act of 'courage' in innovation. But not only is this an unasked for a complication that just increases the restrictions on using the device, but it also makes the accessories that much costlier. And you will almost certainly lose your original iPhone 7 headsets - since they are a pair of tiny wireless earpieces. 
2. Water resistant device: Apple has claimed that the new iPhones are water resistant. But that isn't an innovation at all — Sony and Samsung have mastered this technology for quite some time now. So it is merely Apple finally catching up. Also, the warranty of the iPhone 7 and iPhone 7 Plus doesn't cover liquid damage. It looks like Apple itself is not sure about what they have assembled. 
3. 'Longer battery life': At the launch event, Apple said the iPhone 7 and iPhone 7 Plus would have a "longer battery life". However, what wasn't said was exactly how bigger the new battery is. Until the phone is out for public use and someone gets their hands on the exact specs, this feels like a con along the lines of 'same battery, but better software'. 
Well, these are the major changes which would be visible to customers once the phone is out on the market, and even all of these seem doubtful. 
Last but not the least, the price is, as usual, crushing. If you are planning on buying an iPhone 7 and iPhone 7 Plus in India, be prepared to shell out approximately ₹60,000 for the iPhone 7 and close to ₹70,000 for the iPhone 7 Plus.
And you won't even be buying something very new, innovative or unique. 
Last Updated Mar 31, 2018, 7:02 PM IST