Google paid $26.3 billion to be default search engine on browsers, phones in 2021: Report
Google reportedly paid $26.3 billion in 2021 to secure default search status, a more than threefold increase since 2014, as disclosed during the antitrust trial, with search advertising revenue reaching $146.4 billion.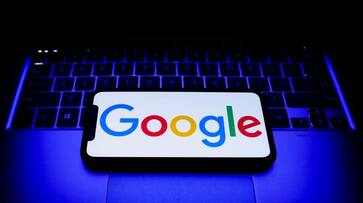 Alphabet's Google reportedly paid a substantial $26.3 billion in 2021 to secure its search engine as the default option on web browsers and mobile phones, as revealed by a senior company executive during the Justice Department's antitrust trial, according to Bloomberg News. Prabhakar Raghavan, responsible for both search and advertising at Google, testified that these payments for default status significantly escalated, more than tripling since 2014.
In 2021, Google's revenue from search advertising reached a remarkable $146.4 billion, with Raghavan highlighting that the costs associated with securing the default setting stood as the company's largest expenditure, as reported by Bloomberg.
Google has contended that its revenue-sharing agreements comply with legal standards and emphasized its investment in maintaining competitiveness in the search and advertising sectors. Additionally, the company asserted that dissatisfied users have the option to switch to other search providers.
During the case, Google had initially resisted disclosing these figures, expressing concerns about potential harm to its future contract negotiations. However, Judge Amit Mehta, overseeing the trial, ruled that the numbers should be revealed, as per the report.
Last Updated Oct 28, 2023, 9:32 AM IST