The first Test match was officially played in 1877.
It was played between England and Australia at Melbourne cricket ground.
Google is celebrating 140th anniversary of test cricket with a new doodle. Yes, it has been 140 years since the first official Test match was played.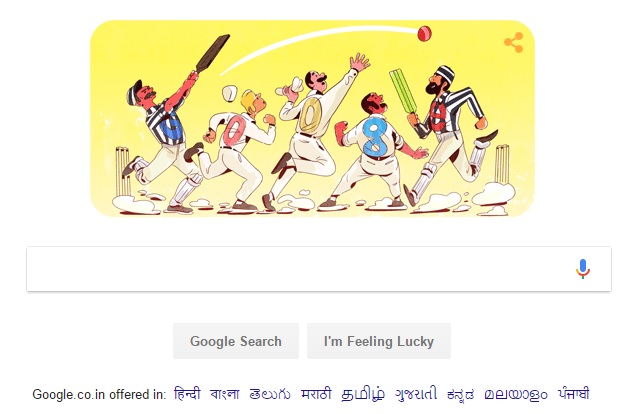 The first Test match was played on 15 March, 1877. Test match is a long format game, and lasted five days. It was played between England and Australia at the Melbourne cricket ground in Australia. Australia won the match with a 45 run victory.
James Lillywhite was the captain of the English team while Dave Gregory was the Australian skipper, and the latter won the toss choosing to bat first. Australia's Charles Bannerman was the star scoring 165 out of the 245 runs during the first innings. In the second innings Australia made 104 runs. Australia won the first match, but England won the second match. The series was a draw with 1-1.
The doodle shows six players with two batsmen, baller and fielders. Each sports person is wearing t-shirt printed with letters forming the Google logo.