Empty bus seats mistaken for women in burqa spark outrage
The viral image causes outrage.
The image was shared in a private Facebook group.
It has raked up the burqa debate.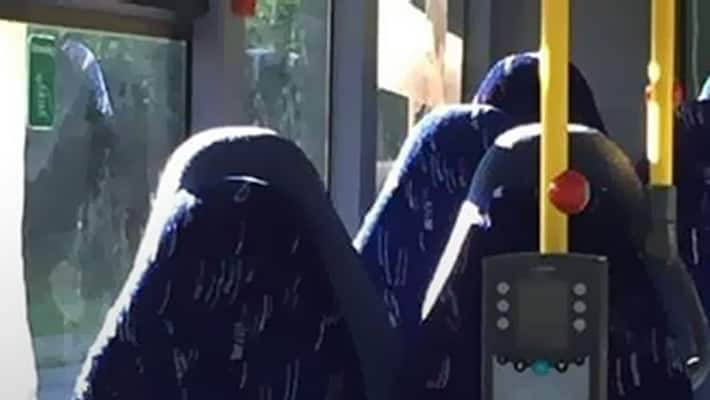 A Norwegian anti-immigration group has caused a stir online and is being mocked on social media as one of their members mistook a photograph of empty bus seats for six Muslim women travelling in burqas.
Reports online reveal that the image was shared in a private Facebook group and titled 'What do you think of this?'. According to TheIndependent, the group called Fedrelandet viktigst or Fatherland First in Norwegian has more than 13,000 members.
It started a debate and according to The Local one of user commented, "It looks really scary, should be banned. "You can never know who is under there. Could be terrorists with weapons."
The responses went viral when someone named 'Sindre Beyer' posted the screenshots. Johan Slattavik, reportedly the user who initially posted the photographs to Fedrelandet viktigst told TheIndependent that it was just 'a practical joke' and couldn't believe so many people actually fell for it. However, the mockery has also led to some angry reactions.
It all boils down to the burqa or veil debate as earlier this year Norway proposed a ban on burqas, joining other European nations proposing ban. 
Last Updated Mar 31, 2018, 6:52 PM IST