Ecuador earthquake induces Facebook Safety Check activation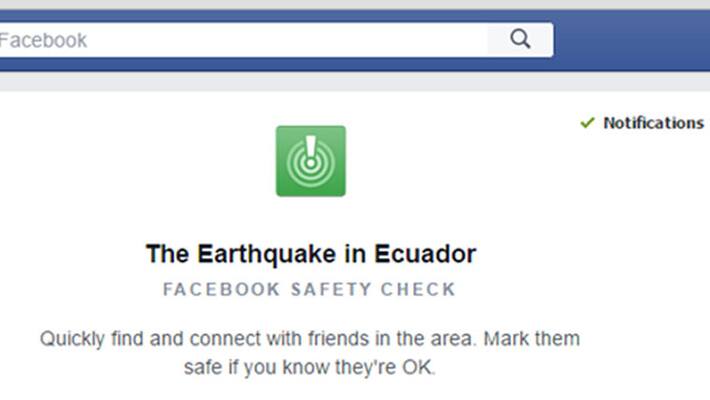 A major earthquake in Ecuador has forced Facebook to activate its Safety Check feature, which allows people in affected areas let their family and friends know they are safe.
The Safety Check function clearly reveals the exact magnitude of the quake, besides pinpointing the location details. For instance, the recent Ecuador earthquake was found to be originating near Esmeraldas with a magnitude of 7.8 on the Richter Scale.
BBC News reports that at least 77 people were killed and more than 500 injured in the calamity. Meanwhile, some tremors have reportedly struck the neighbouring suburbs in Colombia.
Facebook has often drawn flak for limiting access to its Safety Check feature for an emergency situation. Various reports suggest that the feature's availability is currently limited to natural calamities and terrorist attacks.
Facebook fans could be yearning for more extensive use of this feature in the emergency, given the site's massive reach in the global community.
However, the company suggests that the tool wouldn't see much use in longer, ongoing crises or political situations across various parts of the globe.
Last Updated Mar 31, 2018, 6:45 PM IST