The smartphone may not always be enough when it comes to photography.
For hobbyists and enthusiasts who think beyond clicking selfies, group photos or food macros, a DSLR is rudimentary.
Some DSLRs are priced well below the price tag of a high-end smartphone.
But picture this. You are travelling to mountains or forests and want to click some decent photos – maybe of the landscape, the animals, the people or every darn thing you like- near or far. Will the phone camera be enough?
For hobbyists and enthusiasts who think beyond clicking selfies, group photos or food macros, a DSLR is rudimentary. It is the foundation of a more interesting and exciting pursuit of photography that doesn't stop at merely making memories but good photos as well that you can take pride in.
Now you can spend as much as you want on a DSLR. But if you are planning to buy your first camera and learn the art of taking good photos while solving your purpose of, well, taking photos, you can always start low. The fact that DSLRs below Rs 30,000 are amazing enough for professional photography (when combined with some good techniques and lenses) only makes this more agreeable. Here are a few you can select from:
Nikon D5300
This is the best DSLR to buy on the list even in 2017 and in fact is one of the best value-for-money DSLRs in the price segment. It houses a similar 24.2MP sensor as the D5200, but without OLPF for refined image quality. You get a flip-out screen with better resolution, a better noise stability at higher ISO which helps in low light capture and a more advanced Expeed 4 processor.
Simply put, its upgrades over the D5200 are worth the difference you pay, while D5500 is too similar (touchscreen is not a "great" addition) to spend the extra money. The D5200 is, by far, a beginner's most advanced camera.
Nikon D3300
Stepping down a little we meet the next best DSLR, and it's also a Nikon. The D3300 has light monocoque body, a 24.2MP sensor with noise performance similar to the D5300 and amazing colour reproduction for the price. It can also record fullHD videos at 60fps and offers external mic connectivity.
Though D3400 is the latest model from Nikon refreshing the older D3300 with slight improvements, the latter is still preferred due to its price advantage. You can get the D3300 for around Rs 6,000 less, and you can always use some saved money to buy more lenses.
Canon 1300D
Stepping down even further, we have the Canon 1300D. But mind you, its not because of the price that it comes third on the list. The camera, as Canon cameras are known for, creates eye popping colours and you will enjoy shooting even in the Auto mode (though it's better if you learn out of it). But its 18MP sensor would not get you the same amount of details and low light noise performance as the Nikon cameras do.
Canon and Nikon have different set of controls but that shouldn't pose a hurdle for you. Every camera has a learning curve and all it takes is a few weeks of shooting and some getting-used-to. But still, how do you decide? Most people buy Canon for simplicity and ease of use, while Nikon is known to offer advanced controls for more tweaking on manual mode.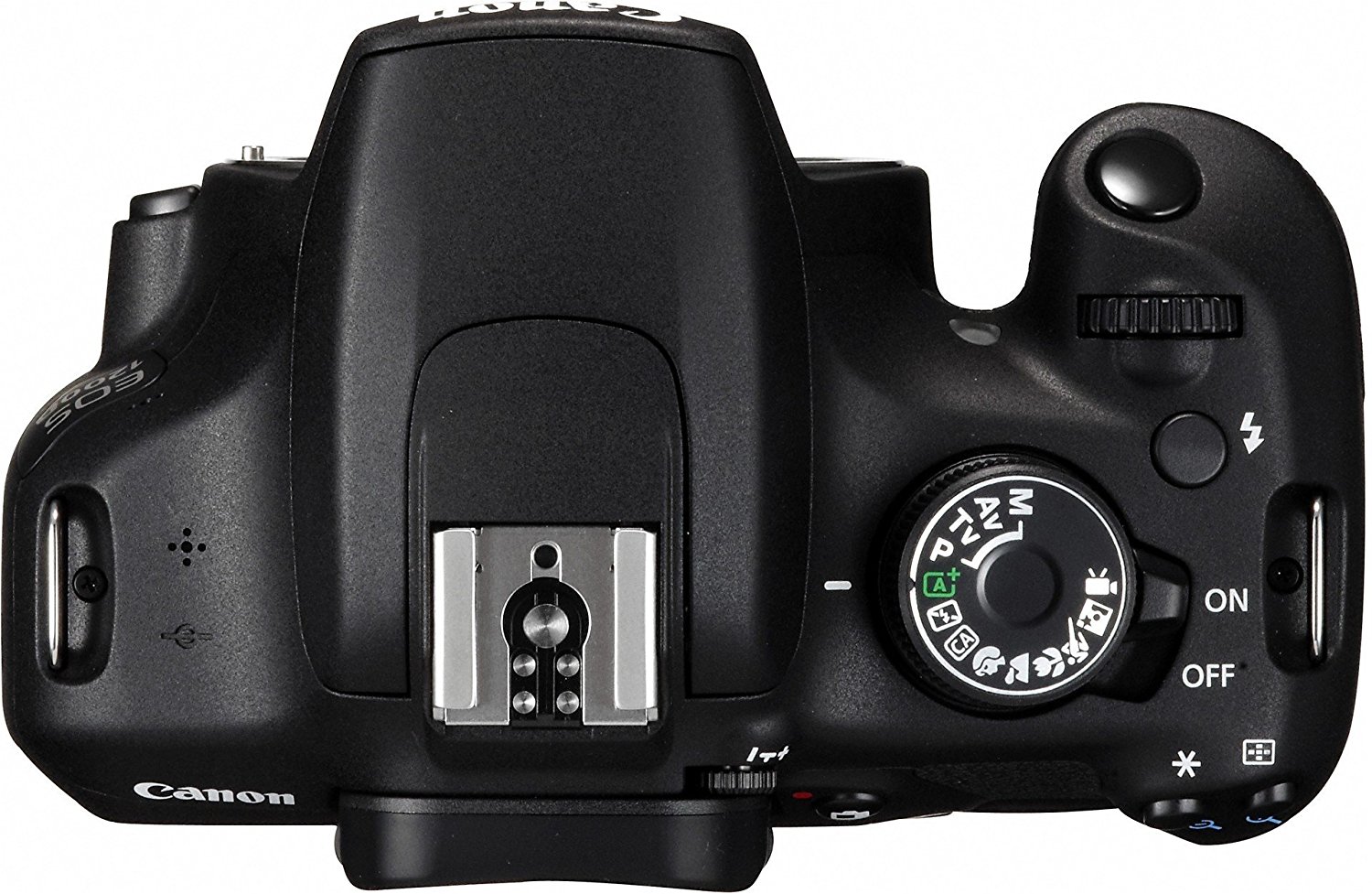 Canon 1200D
Though it has the same sensor and picture processing engine as the Canon 1300D, it misses out on Wi-Fi and NFC, using which you can connect your smartphone and transfer images or remotely control shutter, its screen has a lower resolution, and the image processor is a notch slower.
But Canon 1200D is the cheapest camera on the list and you save little money when you buy it over the Canon 1300D. So buy it only if you have a strict budget that matches the price of the 1200D.