Domino's Zero Click app automatically orders pizza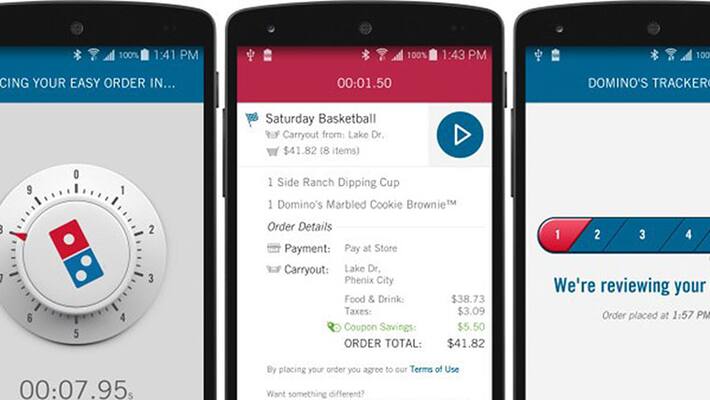 Pizza fans no longer have to go through time-consuming phone calls, web orders or clickable app menus, thanks to Domino's Zero Click app that automatically orders pizza when launched.
Ordering pizza from Domino's could be as simple as just opening the app by mistake. Apt to its name, the Zero Click app ensures that pizza gets delivered with minimal effort.
How to order with Zero Click
You need to set up the app once, although ordering pizza requires zero taps or clicks. After the setup, just select your favourite order, enter the account details, and you are ready to order.
Just open the app and a 10-second timer kicks-off. When it reads zero, your order is submitted.
The app comes with a pause button to temporarily stop the order, or you may swipe up to display your order details for confirmation.
You can download the app for free via Google Play Store.
Last Updated Mar 31, 2018, 6:45 PM IST