Chandrayaan-2: PM Modi to witness Vikram soft landing on moon in Bengaluru
Prime Minister Narendra Modi will be in Bengaluru on Friday (September 6) to witness live, Chandrayaan-2's landing module 'Vikram' on the lunar surface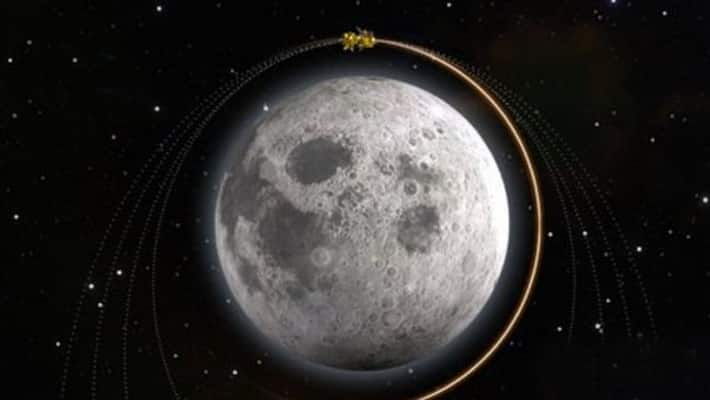 Bengaluru: On September 6 Prime Minister Narendra Modi will reach Karnataka's Bengaluru to witness live Chandrayaan-2 landing. "Prime Minister Narendra Modi will arrive in Bengaluru on September 6 and will view the Chandrayaan landing during the wee hours on September 7 at ISRO Telemetry, Tracking and Command Network (ISTRAC) near Peenya, and will leave for Mumbai on the same day," Karnataka government's official release said.
Two women scientists were in the limelight when ISRO launched the Chandrayaan-2 on July 22 with Ritu Karidhal and M Vanitha being the mission and project directors respectively. Chandrayaan-2, launched on July 22 by India's most powerful rocket GSLV MkIII-M1. It had entered the Lunar Transfer Trajectory on August 14, leaving earth orbit. It comprises an Orbiter, Lander (Vikram), named after the father of Indian space research programme Vikram A Sarabhai, and Rover (Pragyan). Chandrayaan-2 reached the moon on August 20, when it entered the lunar orbit. On August 21, Chandrayaan-2 performed a manoeuvre to lower its orbit around the moon.
The rover is set to make a soft landing on the moon on September 7 and if the mission is successful, it would make India the fourth country after Russia, the US, and China to achieve the feat.
Around 70-80 students from India will be watching live the soft landing on the moon in the early hours of Saturday (September 7) with PM Modi, according to reports. The space agency has invited two top scoring students of ISRO's online space quiz contest from each state and union territory to watch the landing of Chandrayaan-2 Vikram module on the moon.
Last Updated Sep 6, 2019, 11:39 AM IST