LeEco has unveiled its Android-powered smart bike.
Samsung's new Chromebooks run Android apps along with support for stylus.
Laptops have begun addressing battery life woes.
The Consumer Electronics Show (CES) 2017 has begun, giving us a glimpse of what the year ahead would look like. Here are some cool CES products that you shouldn't miss. 
LeEco Android-powered smart bike
LeEco has unveiled two new smart bikes at the CES 2017. The bikes run on Android-powered BikeOS. An aerodynamic Toray T700 carbon fiber frame keeps it light and the Android 6.0-powered BikeOS system displayed on a 4-inch touchscreen that runs on a quad-core Snapdragon 410 processor, powered by 6000mAh rechargeable lithium-ion battery.  It offers turn-by-turn navigation tailored for bicycle riding from HERE Maps, online and offline music playback, walkie-talkie communication with other nearby compatible LeEco smart bikes, ride logging and water resistant to level IP54.
The companion app, will let you review and share your rides with others. For monitoring health, the bikes feature a full suite of onboard sensors including GPS/GLONASS, compass, accelerometer, barometer, light level, wheel speed and crank speed. For safety, you can expect automatic on-board lighting (front/sides), horn and security alarm. The bikes automatically notify its owner when the alarm is activated and tracks location via the mobile app.
Samsung stylus-enabled Chromebook running Android apps
Samsung Chromebooks - Chromebook Plus and Chromebook pro - are here. The laptops aim at bringing the versatility of a tablet. The Chromebook will let you use all the Android apps, along with music, movies and books. A 360-degree rotating touchscreen along with a digitised pen makes it even better. Some other specs include Quad HD 2400×1600 resolution display made of durable Gorilla Glass 3, 4GB of RAM, 32GB of storage and battery up to 8 hours. The Plus variant comes with an ARM processor, while the Pro gets an Intel Core m3 processor.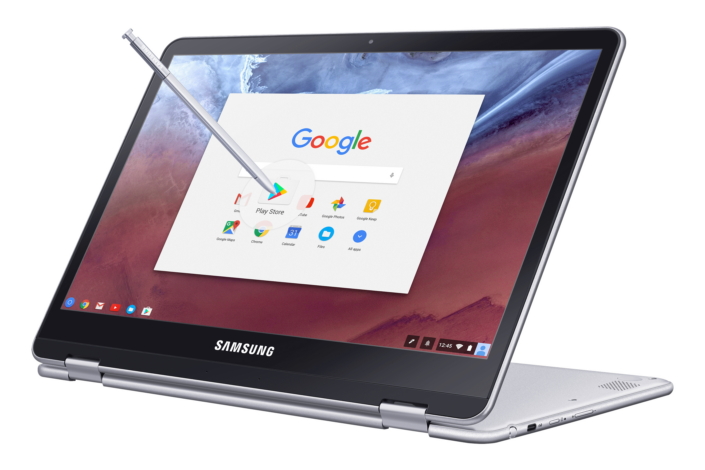 HP Spectre x360
While with each year, companies are ensuring their laptop models get lighter and sleeker, HP has decided to go against the grain. A new version of the 15.6-inch Spectre x360 is now slightly thicker from 15.9mm to 17.8mm. This increase of 1.9mm is a for a significant reason - more battery life. HP claims the device now offers 23 percent more battery life. It has also been updated with Intel Kaby processors with options including i7 processor, 16GB of RAM, a 1TB SSD, and Nvidia GeForce 940MX graphics.
Hub Robot
Bringing in some competition to the Amazon Echo and Google Home is Alex-powered LG Hub. The Home assistant is a white machine with glowing eyes.  LG will be selling large and mini versions of the hub, and all can be controlled by your voice. AT CES 2017, LG showcased how the Hub can preheat a connected oven, control a robotic vacuum and so on. So, it can do more than its competitors, but for doing so you will have to own the other connected appliances too. Connected appliances seem to becoming a trend, but still cost thousands of dollars, keeping them out of reach for most people.
LG Gram laptop with 24 hours battery life
LG made heads turn with the Gram laptop that promises 24 hours of battery life. Available in 13-inch, 14-inch and 15-inch models, LG configuration options include Intel's new Kaby Lake processors, up to 512GB of solid-state storage, up to 16GB of RAM, and 1,920 x 1,080-pixel resolution IPS touchscreens. The models also get Intel HD Graphics 620 chip and USB-C charging port. But the highlight stays the 24-hour battery life claim. And, the fast charging ability promises 3 hours of battery life for a 20 minute charge. With reports already saying that LG's claim is based on a decade-old benchmark, the actual battery life may differ. Now, even if the company manages anything around 15 hours, it would worth opting for.