Jio effect: BSNL offers cheapest Internet plans with 1GB 3G data at ₹36, 2GB at ₹78
Reliance Jio is offering free 4G service till March 31, 2017.
Companies are churning out lucrative plans to combat the offer.
BSNL now brings in the mother of all plans.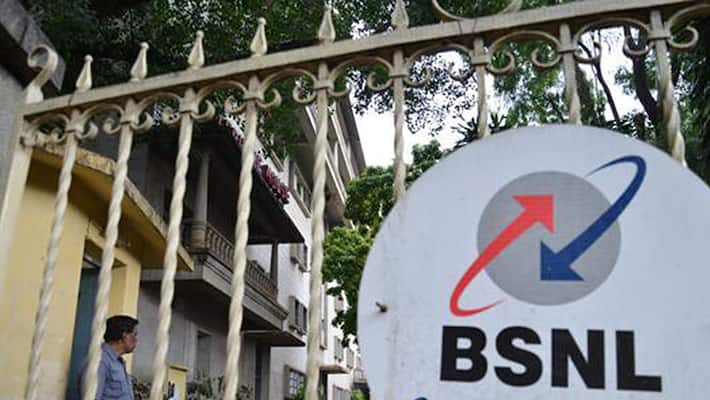 BSNL has slashed 3G mobile Internet rates by about three-fourths, bringing down the cost of per GB data to as low as ₹36 under a special pack. "Bharat Sanchar Nigam Limited (BSNL) has decided to offer up to four times extra data on existing data STVs (special tariff vouchers) available in the market," BSNL said in a statement.
Under ₹291 plan, a customer will get four times more data at 8GB with a validity of 28 days against 2GB earlier. The ₹78 plan will offer double data at 2GB. "With these offers BSNL is now offering data at the rate of ₹36 per GB which is one of the lowest in the industry," BSNL said.
Reliance Jio is offering free 4G service till March 31, 2017. Under the plan, its all mobile customers are getting 1 GB of 4G mobile broadband everyday and after consumption of 1GB, the speed gets reduced.
"We are committed to providing affordable mobile services for all segments of the prepaid mobile customers. These offers will be valid from February 6, 2017, on Pan India basis," BSNL Board Director for Consumer Mobility RK Mittal said.
Jio has become largest broadband service provider in the country within three months of its commercial launch. It has 52.23 million broadband customers. BSNL continues to dominate broadband market in fixed line services segment with 9.95 million customers and ranks fifth in mobile broadband space with 20.39 million subscribers.
Other private operators have brought down the cost of per GB data to as low as ₹50. In fact, Jio's free offer has compelled competitors to churn out lucrative plans. BSNL recently offered unlimited local and STD calls at ₹144, Airtel increased its 4G data limit for select plans and Idea Cellular increased its data usage limit across select unlimited calling plans while offering 3GB additional mobile broadband for customers who upgrade to new 4G handsets.
So, whether we love or hate Jio, plan to use even after the free run or not, there is no denying that it has been a win-win for consumers. ​In India, 3G penetration was rather slow and by the time it accelerated pace, the 4G drive had begun. The slow push was owing to factors like awareness and affordability. But, Reliance Jio has changed the game. Though Jio has been grappling with quality issues,  by large it has benefited us all. Yes, even the ones who don't own a Jio SIM.
With inputs from PTI
Last Updated Mar 31, 2018, 6:34 PM IST