The new stickers aim to make social media communication more fun for Baahubali fans.
The film is already said to have crossed the Rs 1500 crore figure.
Baahubali 2 makers have added some cool Facebook stickers for all fans. These stickers seem like a fun way to communicate for baahubali fans, allowing them to relish some of the popular actions and characters of the movie.
These stickers/emoticons include Katappa in the popular on-his-knees pose saying 'Forgive me', then there's Sivagami saying 'Not this time', or the one that reads, 'On my Way'. The stickers include an angry Bhallaladeva, frustrated Bijjaladeva and Sivudu's 'made it' sticker too. Its disappointing that the two lead characters - Devsena and Avantika - don't appear in the list, so far.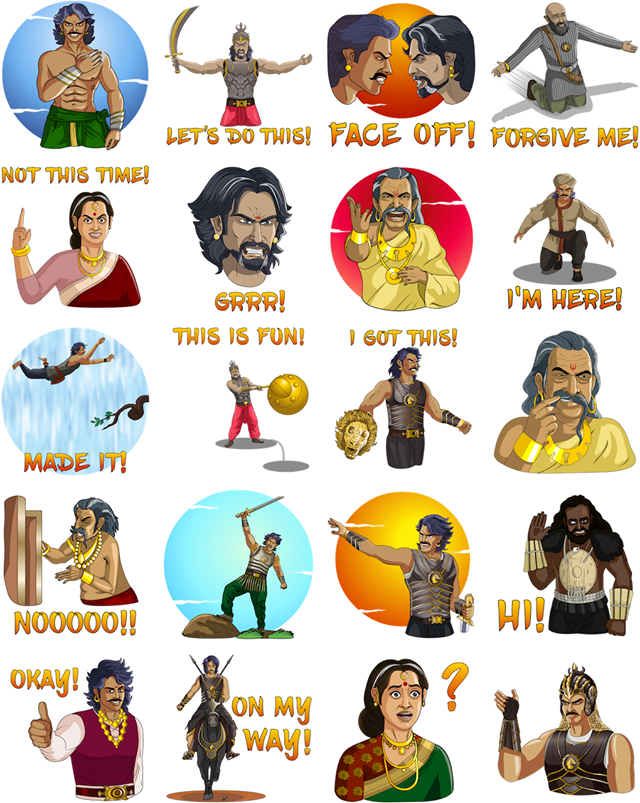 The film has not yet completed a month from its release date and it is already said to have crossed the Rs 1500 crore figure. The highly anticipated movie didn't just break records in India, but has left a mark worldwide.
Baahubali makers have ensured to go beyond the movie landscape. Roughly a month before the release, S.S. Rajamouli, Graphic India and Arka Mediaworks teamed up to announce Baahubali: Battle Of The Bold, a digital comic. Baahubali: Battle Of The Bold is a story that takes place years before the events of the film. Aiming to explore a story never seen before, it shows Baahubali and Bhallaladeva taking part in a deadly tournament of champions, competing against fearsome warriors from around the world.
You can get the stickers here.