Apple to celebrate iPhone's 10th anniversary with 'Ferrari'
Apple has promised a big design overhaul next year with the iPhone 8.
Two other models - the iPhone 7s and the iPhone 7s Plus - may also be launched alongside.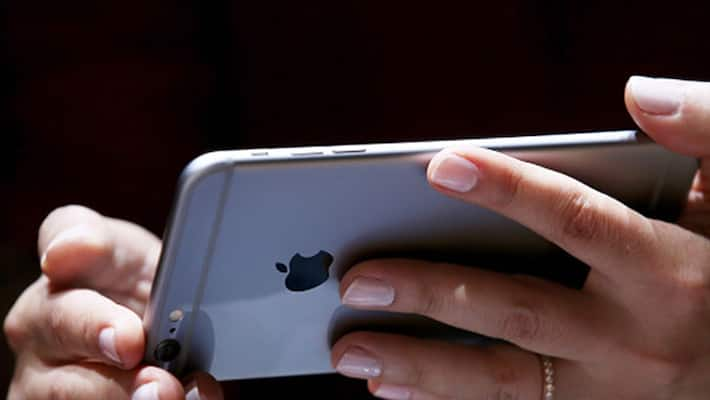 Next year is big for Apple's iPhone as the most celebrated smartphone marks its 10th anniversary. The alleged iPhone 8 is expected to come with a complete overhaul, and now news has it that it will be accompanied by two other models - the iPhone 7s and the iPhone 7s Plus. The new leak from Chinese publication cnBeta (via AppleInsider) suggests three models including the 'big surprise' in the form of the redesigned high-end device codenamed 'Ferrari'.
The iPhone 7s models are believed to be identical to the current iPhone 7 with certain minor changes while the iPhone 8 will be a borderless OLED display with an invisible home button and Apple will also introduce wireless charging. Some of these features seem in line with what we've heard previously.
Ferrari won't just come with a design overhaul on the outside but also expect major internal changes. The report said the internal redesign could mean breaking the logic board into discrete units that are connected by a flex cable. The design changes could involve a change in the placement of the SIM tray to the bottom edge of the device to make room for other components.
Only the iPhone 8 would possibly feature an OLED display. Earlier this year, we heard how Apple has been pushing its four main suppliers - Samsung Display, LG Display, Sharp Display and Japan Display - to increase production capacity. However, they've been unable to do so with constraints that could last up to 2018. Samsung is said to be its only supplier, according to reports, for next year. However, it alone cannot meet the requirements. Moreover, Apple's stringent quality checks and the difficulty of producing OLEDs may further lead to supply constraints.
So, assuming there is just enough production to meet the requirements of the Ferrari model, which we expect will come with a hefty price tag. For Apple, the upcoming smartphone is of great importance. It could mean a  refreshing new design in the wake of slowdown of sales and also help it keep up its promise of anniversary overhaul.
Last Updated Mar 31, 2018, 6:58 PM IST