Amazon to bring more ads to Prime Videos; Will you have to pay more for ad-free streaming?
Amazon announce to bring ads in Prime Videos. Amazon says it will integrate ads in Prime Videos in beginning 2024. The ads in Prime Videos will first show in US and UK. Starting in 2024, Amazon will begin adding ads to the video content available in its Prime Video library.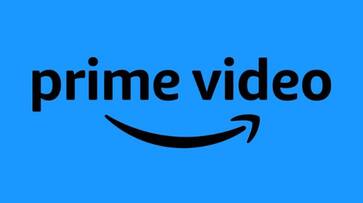 Another streaming behemoth, similar to Netflix, intends to increase income by adding advertisements to its subscription plans. Or in Amazon's words, in order to continue offering "compelling content," its video streaming service Prime Video will soon show viewers "meaningfully fewer ads." Additionally, Amazon Prime is launching a new ad-free option for an extra $2.99 per month for consumers who want to totally remove these adverts. This implies that if you have an Amazon Prime Membership, you will have to pay a little bit extra to stream without any ads.
Starting in early 2024, Prime Video programs and movies will only have a limited amount of adverts, according to Amazon's official statement. "To continue investing in compelling content and keep increasing that investment over a long period of time," it added. Beginning in early 2024, Amazon will begin enforcing its new ad policy for Prime subscribers. It's crucial to remember that the price for the ad-free experience for U.S. Prime members is $2.99 (about Rs 248) per month, and pricing for other countries will be released at a later time.
Although the ad choice will be accessible everywhere, Amazon has stated that it would be applied gradually. 
In 'early 2024,' the US, UK, Germany, and Canada will be the first countries to have advertisements on Prime Video content, with France, Italy, Spain, Mexico, and Australia following later that year, according to a press statement from Amazon.
Users will start to see advertising when streaming once the ad policy is put in place. Amazon has said clearly that the cost of its Prime membership subscription would not change. Users will, however, have the choice to totally forego advertisements by paying extra for the recurring plan.
Meanwhile, Amazon will notify its Prime members of the change several weeks before the ads begin. Prime customers will receive an email in the weeks leading up to the advertising rollout, which will include the option to sign up for the ad-free tier.
Last Updated Sep 25, 2023, 2:32 PM IST