Amazon introduces passkeys feature: Here's how you can enable it
Amazon is rolling out this feature on iOS and web browsers. Support for the Android Amazon Shopping app will be available shortly. Passkeys is considered a more secure and convenient alternative to traditional passwords.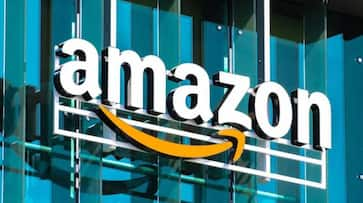 Amazon is the next e-commerce site to bring out passkey compatibility for browsers and mobile shopping apps, following Google. Users will have a more easy and safe method to access their Amazon accounts with this new passwordless system. According to the business, passkeys allow customers to effortlessly unlock their devices using the same face, fingerprint, or PIN that they now use.
Passkeys are now available to Amazon users so they may access their accounts using browsers and the iOS Amazon Shopping app. Amazon promises that passkey functionality for the Android version of the Amazon Shopping app is in the works and will be available soon.
Here is a step-by-step guide on how to set up a Passkeys on Amazon:
Select Your Account after logging onto your Amazon account.
Decide on Security & Login.
Choose Set up under the Passkeys section.
Observe the brief, step-by-step guidelines.
After adding a passkey to your account, you may use it to log in on compatible browsers or devices by verifying your identity with your lock screen PIN or biometrics.
A new way to access websites and applications without using standard passwords is provided by passkeys. They are seen to be a more convenient and safe option to passwords since they are difficult for hackers to guess or write down, making it harder for them to be compromised.
Users just need to unlock their device in order to utilise a passkey; this acts as evidence of the device's ownership and accessibility. Passkeys eliminate the necessity for memorising special passwords or depending on obvious identifiers like names or birthdays.
Alternatively, users may use passkeys to access applications and websites in the same way that they unlock their devices—by using a PIN, fingerprint, or face recognition. Additionally, passkeys improve our clients' overall security since they are less vulnerable to phishing attempts than traditional passwords and one-time codes sent via text message.
Last Updated Oct 25, 2023, 1:11 PM IST